Atz Kilcher was always addressed as a liar when he was young. Even though he always told the truth, he was still called a damn liar because of his father's cruel attitude towards him. That was the struggle of Atz growing up from his father's harsh manner. Kilcher is a first-born son and fourth among the eight siblings, who, with his father's hands, experienced explosive anger, humiliation, and harm.
Harry White, a fox farmer, was the owner of the fox cabin. When Kilcher's father first discovered that piece of land in the late 1930s, it had been abandoned. He tracked down the owner and purchased his first piece of Alaskan real estate. They lived there for several years, along with his mother and three older sisters. Kilcher has no recollection of the event because he was only a year old at the time.
Kilcher was born in a hospital in Basel, Switzerland because his mother wanted to give birth in a real hospital. When he was older, he discovered that she wanted to leave his father, and his father considered taking her to his home country to help her change her mind, which she did. She returned to Alaska with her father soon after Kilcher was born. They had three more children. At the time, in 1946, they were all seven siblings.
After two years, they returned to Switzerland, where his younger sister was born in 1957. He remembered going to that fox cabin with his older sister when he was a toddler. That cabin was very special to him, perhaps because of the memories he had there when life was simpler.
Kilcher was exposed to hunting and butchering of animals from a very young age. He was a farm boy and was used to eating cows, chickens, and geese.
Kilcher learned so much growing up on the farm. He was forced to mature quickly and take on adult responsibilities at a young age.
He lacked proper parenthood when he was young. His father was not such a person who would understand their child and family. Butchering was traumatic, intense, and cruel for him as he was still young. Consequently, he witnessed it firsthand as a result of his father's rage and impatience.
Yet, Atz Kilcher realized that he should come up with his own ways of coping with the situations that were put forth in his life. He had feelings which he never learned to express. It was all to mask his emotions.
Kilcher also once reached a point in his life where he drank more than he ate.
Moreover, he felt like a failure because he failed one year in high school and didn't manage to barely graduate for four years because of an extremely low GPA. He had a reputation for being a juvenile delinquent and he was not popular like his most peers as well. People considered him as one of those marginal kids headed for trouble.
Later, when Kilcher went back to his village, he had better perspectives towards life.
Positive Approach towards Life
He believed that there was more to him than bad grades and bad behavior. Gradually he began getting fairly good grades as a senior and grew up to be a well-respected athlete.
He also became a member of the Mormon Church.
Once, a friend from Switzerland visited Kilcher. They visited the museum in eagerness to see the historic items on display. As a teenager, the museum was his favorite place to hang out.
He became an elementary music teacher because of his passion for singing.
Kilcher describes his father as a driven, unhappy man with no dreams, and he sadly died without realizing his dreams. When he was in his early twenties and returned from Vietnam, Kilcher and his father had an argument about him not having any dreams or ambitions. His father responded with an upset and emotional tone. His father cried at the time, and it was his first time seeing his father cry. And he knew his father had a lot of dreams at the time.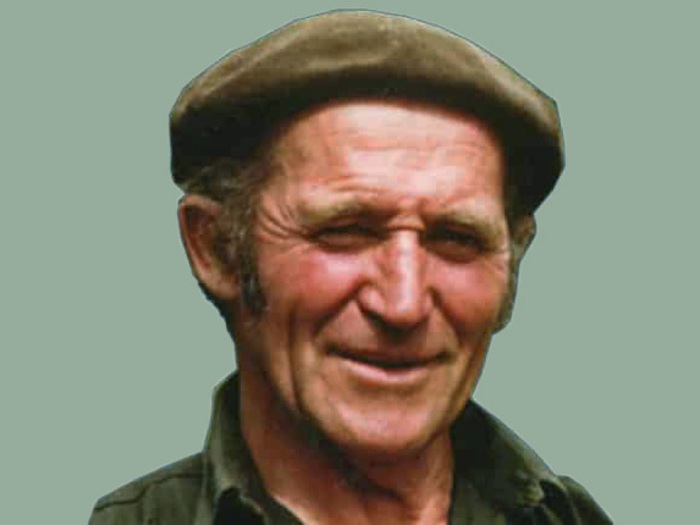 Kilcher then realized that his father had a lot of unfulfilled ambitions. That's why, on his deathbed, his father told his siblings about his dreams. His father wanted them to live and to make those dreams come true.
Kilcher's Father Was Very Abusive
Kilcher's father was always accusing him of things he had never done. It seems like his father could read his mind. He practiced having that stoned face to avoid upsetting his father, so having a flat monotone, an emotional yet respectful, and not condescending voice is essential every time he speaks to him.
Atz Kilcher describes his father as abusive, angry, harsh, and violent back then. It was in his father's final year that he lightly described his father as not being mean or cruel. He was still grateful for the confidence he gained in a variety of areas, including his minor talents, hobbies, and interests. He expressed gratitude for his intelligent and inquisitive mind, adventurous spirit, as well as his love of nature and animals. He thanked him for his singing, songwriting, and other abilities.
Because of his father, he realized he didn't like killing animals or butchering when he was 10 to 12 years old. It was traumatic for him to witness his father's cruelty.
Kilcher's father severely slapped him for having his name tattooed on his arm, and it took him weeks to recover from it. He was furious with his father at the time, and it wasn't until he screamed and dreamed that his father had died that he began to soften. He understands what his father is going through; he can't imagine how he must be feeling as his family is slipping away, his dream of establishing a community in the Alaskan wilderness is slipping away, his children are escaping, and having the pressure to provide for their family while living alone much of the time.
Every time his father was angry, he used his hand as a weapon. When things didn't go his way, he resorted to sticks, belts, or punches. When you gave him the wrong tool or took too long to do something, he basically got angry for almost everything. 
Kilcher only let go of his father's hands on his deathbed. Kilcher was able to forgive his father when his father was about to die. His father stretched out his hand as if he had something to give. He took Kilcher's hands in his and put them onto his face, kissing it. He kissed the other hand and looked into Kilcher's eyes the same way he looked at his girlfriend. Kilcher had no idea that forgiveness could be that easy.
It traces away every little trace of fear, anger, and bitterness, leaving only pure love, which he had never felt for his father. His father apologized and begged forgiveness for everything. Kilcher felt renewed and reborn, it was a miracle he had no idea would occur.
Atz Kilcher Wife: Now Married to Bonnie Dupree After Split from Lenedra Carroll
Kilcher was a single parent. The only thing we know about his marriage with Lenedra Carroll is that it ended in 1982.
He became a part-time married family counselor with a private practice before his divorce from his children's mother. He did some single-parent counseling to others, but he never expected that he would need one for himself in the future. When he was divorced, the wine and the song on his guitar helped him to soothe himself. Besides taking care of the kids, wine and guitar were his routines.
Kilcher did not want to walk on his father's way of becoming an abusive parent. That is why, when he had a partner, he let her discipline their children.
Atz Kilcher had no idea how a family should be treated. He had no uncles, grandmothers, or aunts who would tell him that his mother screaming and her bruises were not normal. But he was aware that something was wrong with the way their family functioned.
He knew something was wrong back then, and he is still searching for the truth, acceptance, healing, and forgiveness at the age of 62. He believes that children know when something is wrong.
Kilcher unknowingly used to be like his father when he laid hands on his wife at some point in his life. His inner demon would occasionally awaken without his knowledge.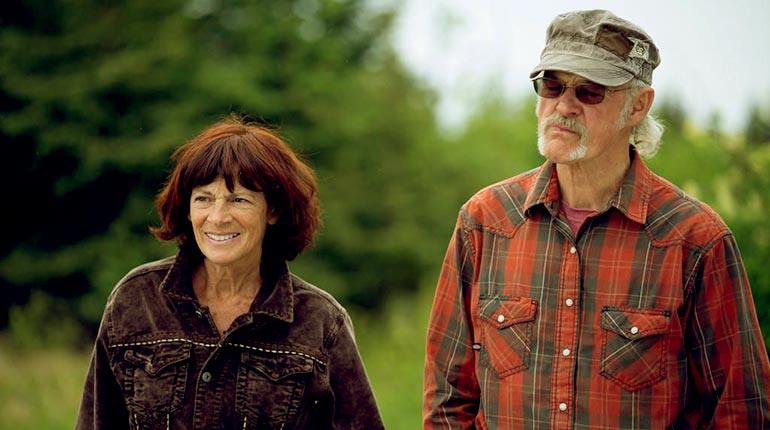 Knowing himself has been a difficult journey as he is afraid of seeking help because it may imply that he is not strong enough. Fighting his inner demons was a struggle. He is always looking for someone to blame for the events in his life, but he manages to do so along the way.
Even though he failed his vow as a father, he knows that he is still worthy of his kids' love and acceptance. 
Kilcher can detect even the smallest signs of impatience in others. Unfortunately, this gift came with a big disability: the inability to detect impatience in oneself. One of his ex-wives questioned him on why he is so sensitive to impatience in others while being such an impatient person himself. Unfortunately, we frequently do the very things we despise in others.
Atz Kilcher spent his entire life trying to please others. He looked for approval in all the wrong places. But no one will tell you where to look in life, so you just keep looking, giving it your all. We may get tired but must keep pushing and trusting. Those who matter will notice you. We all experience that pace in our lives, and we all deserve to know and rediscover ourselves in order to finally find ourselves.
Currently, Atz Kilcher is living with his current wife Bonnie Dupree.
Atz Kilcher went to college for six years and earned a master's degree in Social Work.
Kilcher is now working on his impatient personality. During his master's degree in social work, he researched these areas in which he needed to improve his life and marriage. Regardless of the circumstances, he must accept responsibility for his life. His patience with people is increasing now more than ever.
Kilcher realized in college, while reading some self-help books, that his ability to do all of these things to improve his life came from courage, bravery, and perseverance, which he owed to everything he had been through. Kilcher took middle age for him to stop blaming his parents. He realized that the experiences he had with his parents were a valuable tool that he could use in all aspects of his life.
Kilcher's father Yule Kilcher was a politician and his mother Ruth Kilcher is a writer that's why he is constantly in the public eye. 
But despite it all, he also wants to be loved and accepted by his peers, parents, teachers, and the community. Yet, he continues to do many of the things that he discovered that would bring exactly the opposite result. That's why it took him years to know his real self and figure it all out.
His Uncle Edwin agreed to sell him the Clark place for his horse. And four years later, at the age of 22, he married his wife. Unfortunately, his first beautiful horse ran away.
Kilcher's father was hurt because he did not give him credit for becoming a great yodeler.
Kilcher also wants his children to take enough credit for themselves for what they've become.
When Kilcher's father arrived in his country in 1936, he was 23 years old and living in Homer. He's a Swiss. Everyone who knows his father knows that he is carefree when he is out exploring with no responsibilities. He is known as the funniest, most brilliant, and kind man.
Kilcher's millionaire uncle Edwin came home when he was 16 and treated his father the way he treats them most of the time, but he treated us well, which irritated Kilcher's father. Uncle Edwin screamed at Kilcher's father and frequently humiliated him in front of his children, which was extremely upsetting for his father. That's because his father gave the land to his uncle as collateral for a loan. This was the first time Kilcher saw someone who intimidated his father, which made him cheer for his uncle to get even with his father. However, a part of him felt bad about how his uncle treated his father.
This made Kilcher realize that his father was fighting a battle bigger than himself and that everything his father did for them. It was for the sake of the family's benefit. This caused him to pass it on to his children, and he now understands and forgives his father for what he has done because it was all for them.
In 1969,  Atz Kilcher Parents: Ruth and Yule Kilcher Divorced
They've been married for 30 years and have 8 kids. The public did not understand Kilcher's parents' divorce, but Kilcher knows what happens in the four corners of their cabin. The divorce was described by the judge who presided over it as one of the most tragic cases he had been involved with. 
Kilcher was happy for his mother that she had decided to stop being a victim and begin a new life. It was a warm and satisfying feeling for him to know that there was a new man in her life who recognized and appreciated her many wonderful qualities. His mother left Switzerland for the freedom of America, where she finally escaped a 30-year war with his father.
When Atz Kilcher's mother first came to see them after her separation, she didn't want to see her ex-husband. Kilcher's mother vowed she would never return to the house where they lived before the divorce. She stayed in Homer with her sister Mossy and her husband Rod. His mother did not inform Kilcher's father. However, as their town was small, his father was aware. His father got hurt and panicked when he found out. His mother, on the other hand, wished to remain hidden because she did not want to see her ex-husband.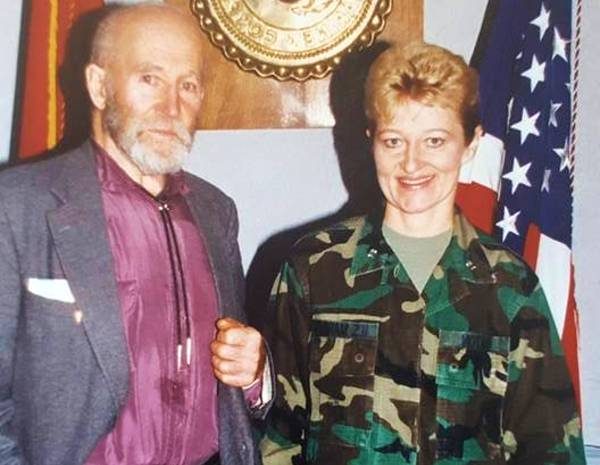 Despite the passage of twenty years, his father has never recovered from the divorce. He waited for forgiveness, but he didn't get any. And it's because his father never asks forgiveness.
The second time his mother returned was for a family reunion in the 1990s, and she brought her man with her. It was his Uncle Edwin's 88th birthday celebration. His uncle Edwin was very generous and played an important role in their family. He doesn't have a family or children.
It was the first time his eight siblings had been together since his parents' divorce.
His father was 78 at the time, and his mother was 73. And their siblings were between the ages of 49 and 33, and they lived quite far apart from their own families.
Post Traumatic Stress Disorder (PTSD)
When Kilcher came back to their place after several years, he had planned for a good bonding experience for his family, so they went moose hunting with Otto, who was 22 at the time, and his father, who was 62 at the time. And he realized that his father had not changed, and his PTSD- Post Traumatic Stress Disorder was triggered at that time as a result of his childhood experience with his father.
That's why he wrote a song about it called PTSD, which was written during his time in Vietnam.
Atz Kilcher Singing/Yodeling Career
Kilcher had been exposed to singing and yodeling since he was a child, and he realized that he owed it to his parents to provide a basis for his children.
Vilva was his first yodeling audience because she, too, is a yodeler. Hence, Kilcher regards her as patient and understanding when it comes to yodeling. Vilva appeals to him as a motherly figure. When she was excited, her eyes lit up and she giggled like a little girl, and it was an inhibited happiness and excitement that Kilcher lacked in his home.
Chaimbells was his first yodeling song, and it was his first public yodeling experience. It was in 1962, and he was still in his teenage years.
Kilcher wrote a song about all of our senses in response to an encounter he had with a blind and deaf woman in the 1980s. To listen to his yodeling, that woman placed her hands on the guitar and his throat. It was more difficult than he anticipated, but it was an enthralling experience. That experience caused him to shed tears, and it was one of his most memorable.
Once Kilcher met a drunk man named Yow at a wedding. Yow was a fan of Kilscher's yodeling skills. That night, Yow asked Kilcher to sing and yodel. Yet, Kilcher was not in the mood, so he lied to him.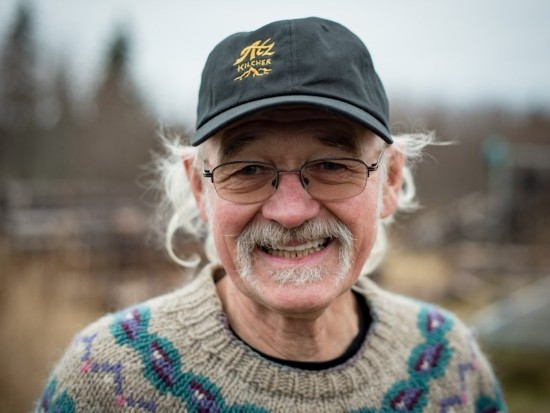 Yow bugged him as a result of that incident. He turned it into a song. The song's title was "YOW".
Years later, when he became a songwriter, he was asked to perform with an all-Alaska songwriter lineup that included Steve Youngs, who wrote the hit song Seven Bridges Road for the Eagles, Kilcher's favorite song. He knew he'd be a great songwriter ever since that day; it was one of his stepping stones.
After ten or fifteen years of performing on stage, Jewel called her father to request a Christmas special to be aired on CBS national television channel for an original Christmas song. It was about Kilcher's mother and father cooking a secret recipe, a home state yodeling harmony that depicts a good recipe for raising creative children in the middle of the wilderness. It landed their granddaughter Jewel on a national stage with her father beside her on national television with a Christmas special song. It turned out to be a father and daughter yodeling together.
Kilcher's one memorable event from his senior years was when he set the record for being the top athlete in high school.
Kilcher has reached the age of 59. He has always been athletic enough to make his father proud, and one of his favorite sports was skiing.
Kilcher's interest in skiing was purely recreational at the time, and he had no idea it would grow into a sport in which he excelled.
It has been 57 years since his first ski race. When he was a teenager, his father went skiing as well.
Kilcher won his first race when he was a teenager. It broadened his horizons and showed him who he could be and who he truly was. Despite the fact that he was an underdog, he was the one who could not afford the best but managed to make it work.
He had the opportunity to compete against the entire United States because he qualified for the Junior National Team at the time and had the opportunity to visit new places and meet new people. His skis broke four times during the race, causing their team to finish in second place. He didn't win any races, but he says it was the amount of experience he gained that shaped him. It happened in Winter Park, Colorado.
Skiing isn't just about winning for Kilcher; it's about accumulating thousands of moments with his father and creating lasting memories. Skiing was the means by which he was able to communicate with his father.
Atz Lee and his son Ettienne also got to see their grandfather Kilcher's race, and Nikos got to see his father's race as well. Kilcher cherishes the moments he shared with his family the most from his skiing career.
Skiing, for Kilcher, is about connecting with something bigger and more about having fun in life. Skiing is a social network, a family, and a way of life. Kilcher owes his father's love of skiing to his first coach.
Atz Kilcher Kids & Grandchildren
Shane Kilcher, Atz Kilcher's oldest son, wrote a college paper about the fascinating origins of yodeling. He compiled a CD of over a hundred different yodeling styles from Africa, Indians, American Indians, Hispanics, and Swiss. Kilcher came from the Swiss yodeling tradition, and he infused his style with a cowboy attitude.
Kilcher's daughter Jewel shares her passion for horses and music. She got both of her dad's favorite things. She enjoys horseback riding and training, as well as music. No doubt, Ty Murray, a seven-time world champion all-around cowboy, married his daughter. She can imitate any type of music, making her a good singer and yodeler like her father. She has been a natural singer ever since she was a kid, just like her father.
Jewel, his daughter, got to perform on stage when she was eight years old. When she performed once, the audience erupted in a fit of laughter, causing Jewel to cry afterward. And while it hurt Kilcher to see her daughter cry from embarrassment, as a parent, he still encouraged Jewel that those laughs were just an expression of happiness from her performance. And as a result, Jewel never stopped yodeling and thrived.
Meanwhile, Jewel continued to yodel on a full-time basis with her two brothers, Atz Lee, 6 years old, and Shane, 11 years old. Jewel rose to prominence at a young age as a result of her love of music.
Kilcher is very particular about his relationship with his children. He always wants to keep in touch with them. 
On Veterans Day, Atz Lee Kilcher called his father, Atz Kilcher a Zen hero and thanked him for enduring everything they'd been through.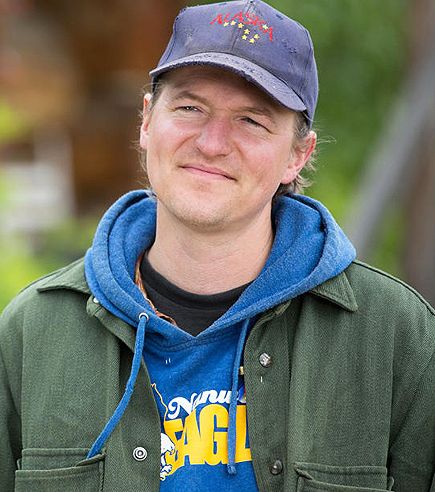 Atz Lee knows that his Dad loves self-help books so he gave him a Japanese approach to healing, self-growth and awareness called Even in Summer the Ice Doesn't Melt.  
Kilcher remembered everything he learned about psychology in his Social Work training from that book. It all boils down to the fact that if you want to be and feel different, you must do different things.
Kilcher's young son is Nikolas. He became concerned that he might go off the light. He only knew his father briefly because he gave him a choice of where to live after Kilcher and his mother divorced and remarried. When Nikolas was 16, he lived with his father, and no matter how much Kilcher screamed or howled at him, he never laid a hand on him. Even though he did not grow up with his father, he inherited his father's singing genes and yodeling talent.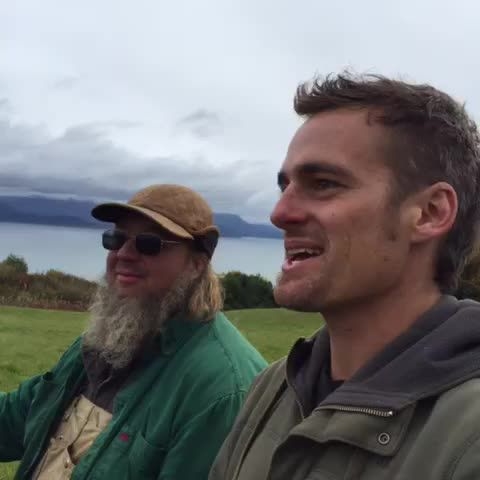 Atz Kilcher Unintentionally Inherited His Father's Trait
Jewel's poetry collection was The Crazy Cow. It was a bittersweet poem about her father Kilcher. Kilcher read the poem and was moved by Jewel's fear of her father's hand. It was because of his father's upbringing from his parents. And it was on his father's death bed Kilcher finally let go of his fear of his hands. Kilcher didn't expect that Jewel would write a poem about him.
Kilcher had the trait that he unintentionally inherited from his father. When the kids were getting ready for school one morning, Jewel said something that triggered her father, and Kilcher unknowingly put a hand on his daughter, causing her lips to bleed. This is something Kilcher learned from his father, even though he doesn't want to hurt any of his children.
 That's why Jewel was terrified of his father's hand in her poem The Crazy Cow. In the poem, she expresses that she is afraid of her father's hand; at the same time her gratitude to him despite it all.
Kilcher's Love for His Children
Kilcher wants his children to know how much he loves and appreciates them. As a legacy left to him by his father in his final days, he wishes his children to live in acceptance and forgiveness.
Kilcher expresses gratitude to his children for all of the memories they have shared with him now that those memories are all that remains of him. Kilcher wishes nothing but the best for his children.
Once, Kilcher was about to hit the road on his way to Colorado in 2016 to visit his daughter Jewel and grandson Kase. It was while he was at home that Kilcher received a call that his son, Atz Lee, had been involved in a car accident. He had fallen from a 44-foot cliff and broken more than two bones in his body.
Kilcher couldn't decide whether he'd go to his daughter's birthday party, spend time with his granddaughter, or go to the hospital because his son was in an accident. So he admitted to his daughter Jewel that he did not know what to do. After that, he drove back to go to the hospital to help his son. Kilcher made up his mind to help his son with his medication. He cooked for him, cleaned, and sometimes hung out. In those times Kilcher was sure that he was growing, thinking, reflecting, and pondering the nature of being a parent, of being a human, of giving without expecting anything in return. 
That was an opportunity for him to strengthen their relationship and discuss how they deal with stress now. It was an opportunity for him to reflect and think which he referred to as a wilderness therapy program.
Atz Kilcher wanted to make up for being a failure to his children and grandchildren when Jewel had her son. Thus this time he wanted to be a good grandfather despite having no role models growing up. Something told him that this is his only chance to make things right.
So they agreed that Kate would call him Oppa, a German name he had hoped to be called after his grandfather. He also suggested yodeling over the phone while Kase was still unborn. He wants to establish a connection right away.
As a grandfather, he paid frequent visits to Kase. Likewise, Jewel always made an effort to spend time with her father and thought of ways to include him in their lives. Kase stated that Kilcher is a good Oppa and that he appreciates everything his Oppa does. Kase also stated that he loves and misses him when he is not present.
Kilcher surprised his grandson Kase by naming a town after him. Kase was the name he gave to a small town. He wants to give his grandson a town that he will build with his grandfather. He had the option of deciding where he wanted to put his cabin. He wants Kase to feel connected, but he also wants him to learn how to work hard for whatever he wants, making him a responsible young man.
Horses have a love-hate relationship with Kilcher because they bring out the best and worst in him. It stems from his experiences with his father when he was a child, when they had horses and trimmed their incredibly huge feet and worked on tools for the horses.
Atz Kilcher's daughter Jewel once assisted her grandfather, and Kilcher noticed her. He recalls his childhood years spent assisting his father with harsh treatment. He drew Jewel and told his father, in a heartfelt conversation, that he would never cut hooves with Jewel again. He'd cut enough horse hooves in his life, and he knew it was never an easy task, which is why he didn't want his children to go through it.
Horses are the source of Kilcher's annoyance. Horses can be messy and full of drama. That's how he describes owning horses. His horses were named Dawny and Sweetie Pie, which was owned and named by Kilcher's sister.
When Kilcher and Atz Lee were having a Christmas party, they received a call with a loose horse alert from her sister Catkin. Catkin's daughter Kate saw the same horses as theirs near their place and Otto wasn't home at the time. Kilcher needed to go home and Atz Lee also came with him to make it easier to catch the horses.
So they went together to Catkin's house. Otto also arrived with a chainsaw to repair the fence. So they tracked down the horses and repaired the fences. Catkin's family later returned to town.
Kilcher was a cowboy back then, and it helped him become a real man, a friend, and a person with self-worth and self-respect.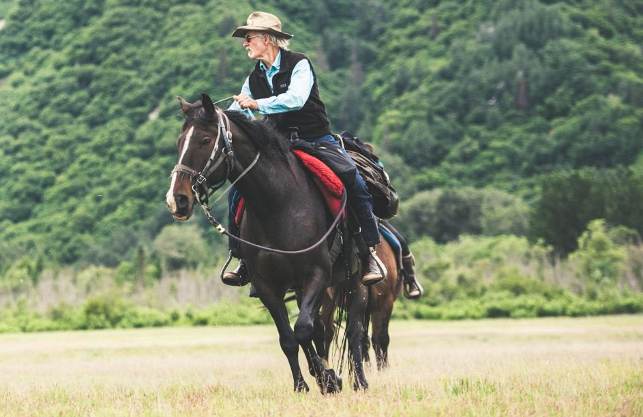 Melton is one of the sons of the Bar Five Cow families, which consists of adult siblings, one boy, and four girls, all of whom are married and have children. He was Kilcher's hero, role model, friend, and older brother because he felt like he was a member of their Louis family. He shared many memories with Melton when he was a young cowboy.
Kilcher became a minor out of law local juvenile delinquency. Gary played an important role in assisting him in maturing. Gary had some really cool western shirts and turquoise jewelry, which Kilcher desperately wanted. So he stole from Gary's house. The items he coveted were western shirts with black diamond buttons, a Levi jacket, and a pistol. Kilcher becomes a thief to appease and keep up with the cowboys.
It was a dream that came true for him when he won the all-around cowboy Alaska junior championship.
Kilcher was shaped by the thrill and the horses to be patient and hopeful.
Love Life Before Marriage
Virginia Wilson was a daughter of one of the Bar Five families, the Wilsons. Kilcher had a crush on her when she was in her 30s because she was beautiful, had black hair, and was neat and always put together.
Joyce was 16 when Kilcher left the army at the age of 21 and was ready to date at the time. Kilcher once held her hand and never had the chance to express his feelings. But he never pursued her, so he returned to Lenedra, the girl he had been dating before, and they married, whereas Joyce married a local farm boy and they have been married for close to 40 years now. Kilcher has been married four times.
But his love for Joyce, his family, and his husband remain because they have always been there for him when Kilcher needed advice on anything.
Jerry, the Anderson family's eldest son, dates and proposes to one of Kilcher's four sisters. He was one of Kilcher's first bad influences. Jerry is well-liked by their family because he always calls before leaving and always brings groceries or a bag of chicken feet. Jerry left his big cowboy hut in Germany for two years, and it became part of his cowboy persona. Jerry begins to resemble his older brother.
In 1968, Alaska: The Last Frontier cast Atz Kilcher also joined the army and served as a Long Sherman on a Japanese boat. 
Once while working on that Japanese vessel, they went up to the water early one morning because of a noise, and the fog was so thick that they couldn't see, and they thought it was a wounded Loon screaming, except it had a musical ring to it. Then they realized it was yodeling, and they came to see a man naked in the fog keeping himself company while yodeling at the top of his lungs, and it was Yule Forenorth Kilcher, his father, a fine man who became his good friend.
When Kilcher got his first car, it was his first escape and a taste of power over his fate. When he got Rino, he was 17 years old.
Prior to his first car, he had no concept of privacy. The lack of physical privacy is less damaging than the total lack of psychological, emotional, and personal privacy they experienced throughout their lives as a result of insecurities and being grilled with paranoia parenting. This makes him a good liar, and he has to figure out the excuses and things he needs to say with harsh judgment, which is difficult to avoid. His first car changed that- huge thanks to his very first car. It became his personal place and his escape.
Without his first car, he would not have participated in ski races, qualified for the junior nationals, and eventually ranked second in Alaska.
Kilcher now drives a Subaru, and it has always taken him to the mountains to ski and race up until now.