Blaustoise is an American Twitch streamer and a popular social media platform figure born in the United States on October 15, 1991. As a Twitch streamer, he has garnered thousands of followers on the live streaming network.
Other social media platforms like Youtube are Blau's active platforms aside from Tiktok. Blastoise has a YouTube channel where he posts videos of himself playing games and other content.
Thousands of people are currently subscribing to his YouTube channel. Although he was born in the Colorado state to an American family, he now calls Los Angeles, California home.
Blau completed his high school at a local private school in his hometown. He completed his Psychology course in 2014 at the University of Chicago, where he received his bachelor's degree.
He continues to pursue psychology while emphasizing political science and social neuroscience.
Keep reading to know Blaustoise's Age and real name. Meet his girlfriend Tea Chang.
Who is Blaustoise's GF/Girlfriend?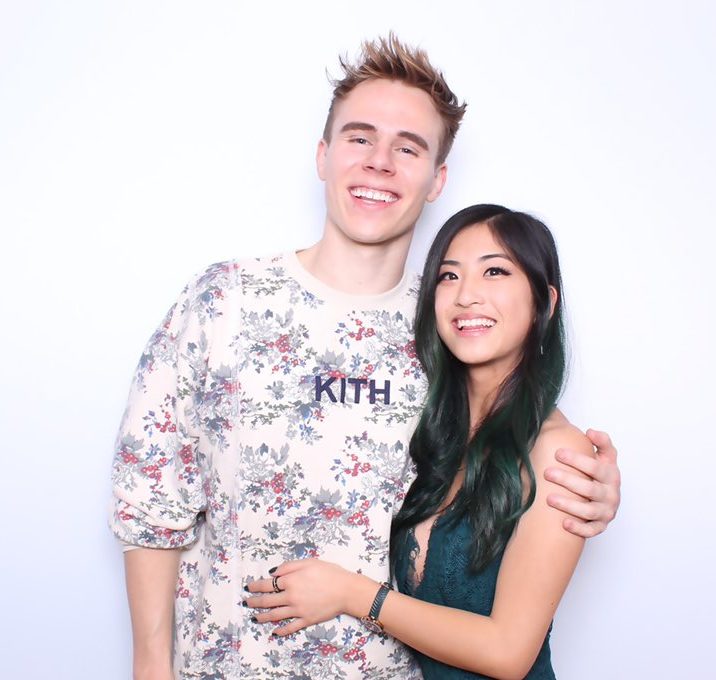 Blaustoise is currently unmarried, but he now has a girlfriend. Tea Chang is his girlfriend's real name, but she also goes by Evergreenily.
She is a game developer and Twitch streamer with thousands of followers, just like Blaustoise. Like Blau, she streams games like Valorant and League of Legends.
She likes writing, computer gaming, art, and design. Their shared passion for video games likely led them to find each other.
One fact is that she doesn't have any information online. Blaustoise, her boyfriend, routinely uploads pictures of her to Instagram.
They have already been dating for some time and intend to be partners for a very long time. In his past relationship, Blau had only one girlfriend before Tea.
Blaustoise's Age and Real Name
By 2022, Blaustoise will be 31 years old. Nathan Blau is his real name, and he is a Libra by birth sign.
Blaustoise's Career
Blaustoise held various professions for a few years before becoming a full-time Twitch streamer. In 2014, after graduating, he became an intern for Playstation for seven months.
User Experience Researcher was his job while he was an intern there. He did work for an additional eight months before deciding to leave his position in July 2015.
Blau started working after a month for Riot Games being an Associate Researcher. He received promotions as the years passed.
Despite having an excellent job at Riot Games, he decided to leave after working there for five and a half years to focus on his streaming career. Becoming a game developer himself, he has always enjoyed playing video games.
In terms of his Twitch career, he launched his channel and started streaming. He mainly rushed for only about 25 to 30 hours each month due to his regular employment.
In late 2020, his channel grew, having thousands of followers. He left his job and started working over 250 hours monthly after the streaming breakthrough.
While he previously solely streamed GTA V, he now also does it for Valorant, Among Us, League of Legends, and other games. At the moment, his YouTube channel has much more subscribers.