When Dave Turin's crew was out in Box Creek mine in Colorado filming season 3 of Gold Rush: Dave Turin's Lost Mine', an unimaginable tragedy occurred. It was the death of a crew member Jesse Goins, a friend of Dave Turin. This article provides information on details of the deceased star Jesse and what might have happened on the site.
Who was Dave Turin's friend, Jesse Goins?
Jesse Ray Goins was an American TV personality and seasoned Montana gold prospector. He was born on February 23, 1960, in the United States. He was a good man in his sixties who featured on the 'Gold rush' spinoff series for 15 episodes.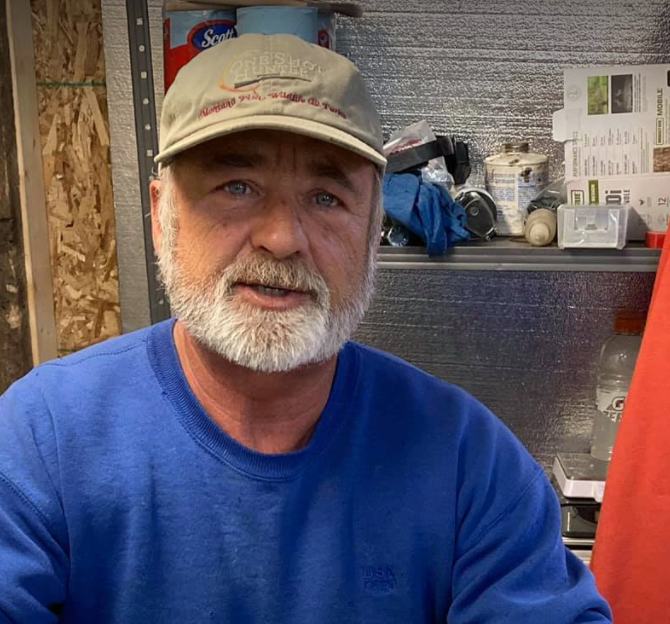 Jesse joined the mining crew in the middle of season 1 of Lost Mine. Dave handed him the responsibility of operating the gold room, and he was pretty good at it. He was married to Rhenda Goins on October 16, 1981, to the day of his untimely demise. Jesse left a beautiful wife and his three children with his departure from this world.
What happened to Jesse Goins?
On August 18, 2020, a tragedy occurred on the set of the popular Discovery show. According to the eyewitness, Dave Turin (who was the first to find him), Jesse was lying unconscious outside the gold room. He was appointed to the gold room, where he used to separate and clean gold. The medic on-site examined him, administered CPR and EMTs, and rushed him to the nearest hospital. Unfortunately, the 60-year-old was pronounced dead by the doctors.
The exact cause of Jesse's death is unknown to date, but doctors strongly believe it to be a heart attack. 'All the work pressure and old age must have taken a toll on him,' said one of the doctors in an interview.
Jesse Goins Obituary
Jesse Goins was a professional miner working as a member of Dave Turin's crew in Colorado. He lost his life due to a heart attack when operating the Gold Room, where he was responsible for cleaning and separating gold.
Every Gold Rush fans express condolence on the death of a remarkable person who lived his life to the fullest. Jesse made the most of life by continuing to do what he loved till the day of his death.
We wish him peaceful rest in Heaven and will remember him for his contributions to the mining industry.