Diana DeGarmo is a famed actress, singer, and songwriter in the United States. Her rise to popularity began when she finished 2nd place on American Idol's 3rd season when she was sixteen.
She has been stunning fans with her powerful voice and captivating charisma for over a decade. Diana's performances consistently leave people speechless.
Read about Diana DeGarmo's early life and net worth. See details of her wedding with her husband Ace Young and her current status!
Who is Diana DeGarmo? Early Life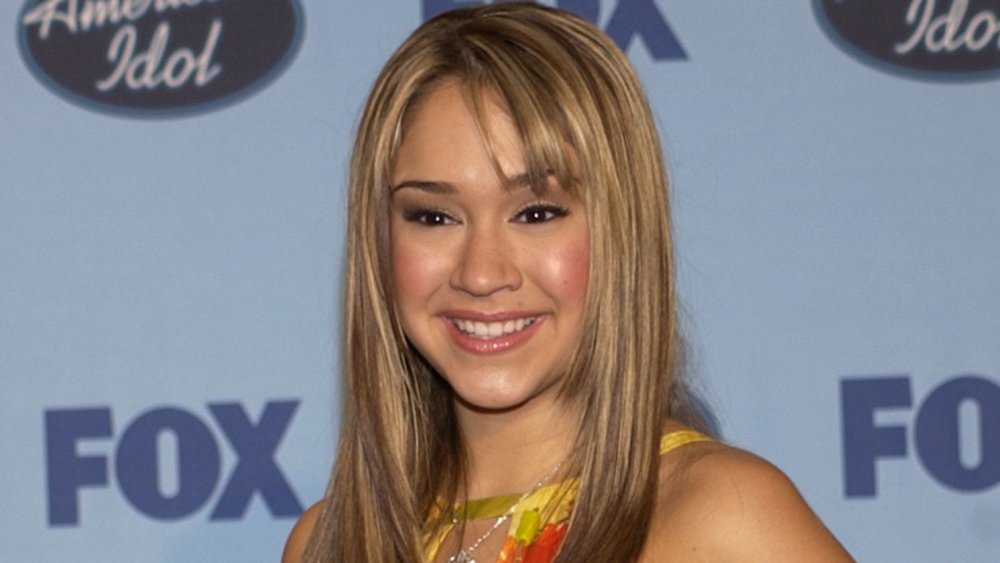 She was born in Birmingham, Alabama, as Diana Nicole DeGarmo on the 16th day of June 1987, making her 35 years old at present. Diana is the daughter of Shelton and Brenda DeGarmo, and she has an older brother named David Evans.
Eddie DeGarmo, who is a partner at DeGarmo & Key, is her uncle. She began her singing career at an early age, performing at events such as the onstage performances of Joseph and the Amazing Technicolor Dreamcoat and Annie in Atlanta, Georgia.
Diana was a member of the Cartoon Gang on The Cartoon Network when she was ten years old, and she made appearances in various bumper pieces. During the Summer Olympics held in Atlanta, Georgia, in 1996, she participated as a Coca-Cola Kid despite only being in the third grade at the time.
The following year, Diana had a performance at Opryland USA in the middle of the Christmas season. She was a finalist on America's Most Talented Kid in the same year that she was honored with the title of Miss Georgia Teen.
Diana DeGarmo's Net Worth
At this point, her wealth is estimated to be 1.5 million dollars. Most of it was acquired thanks to a prosperous career in music and acting.
It is reasonable to assume that Diana's wealth will grow as she advances further in her admirable job.
Diana DeGarmo is Married to Husband Ace Young
In 2010, while both of them were participating in a production of Hair on Broadway, she and her husband, Ace Young, began dating. They announced their engagement during the live finale of American Idol's 11th season on the 23rd day of May 2012.
David Webb, a Beverly Hills-based jeweler, was the one who fashioned the one-of-a-kind ring that had three diamonds and got set on an 18-karat yellow gold band. At the Luxe Sunset Boulevard Hotel in Los Angeles on the 1st day of June 2013, they exchanged their vows in front of a crowd of two hundred and fifty friends and family members.
The bride and groom chose purple and yellow as their wedding colors. She adorned the figure-hugging gown she wore by Sareh Nouri with rhinestones and pearls.
Ace donned a one-of-a-kind box suit adorned with the couple's monogram and the phrase "Forever Young." Strauss was the one who designed the crest for the suit.
At the beginning of the service, six flower girls, all of whom were the couple's nieces, carried baskets of flower petals down the aisle as they walked down the aisle. As Diana made her way down the aisle, a harpist serenaded the guests with the wedding march.
Fred Bronson, who is a music writer, served as the wedding's officiant. After the pair had exchanged vows that they had written themselves, Led Zeppelin's "All of My Love" was playing in the background as the couple made their way back up the aisle.
What is Diana DeGarmo Doing now?
Since the completion of American Idol's 3rd season, Diana has since been making music of her own, having released her albums Blue Skies and Gemini. She always concocts something truly unique by fusing together her rural upbringing, her passion for fun and the dramatic arts, and her love of cooking.
Diana has starred in a number of productions on Broadway and national tours, in addition to making an appearance on the television series The Young and the Restless. Together with her spouse, she calls the city of Nashville in Tennessee home.