Ja Morant is a young professional basketball player for the Memphis Grizzlies of the National Basketball Association. He attended Murray State University and was selected as the second overall choice in the 2019 NBA Draft. In his debut season, he was named NBA Rookie of the Year and is noted for his mobility, playmaking abilities, and highlight-reel performances. Details about Ja Moran'ts wife's girlfriend KK Dixon and their love life.
In this article, we discuss the famous basketball athlete's love life, if he is in a relationship or about to wife up the mother of his one and only daughter.
Who is Ja Morant?
Temetrius Jamel "Ja" Morant is an expert basketball player from the United States who presently plays for the Memphis Grizzlies of the National Basketball Association (NBA). He was born in Dalzell, South Carolina on August 10, 1999.
Morant attended Murray State University, where he grew into among the most dynamic players in the nation.
He played college basketball for the Murray State Racers, where the Memphis Grizzlies selected him as the second overall choice in the 2019 NBA draft, and he has since emerged to be among the league's best young stars.
He is well-known for his explosive agility, talent to score near the rim, and playmaking abilities. He has swiftly established himself among the most entertaining athletes in the NBA and is anticipated to remain a sensation for many, many more years.
Who is KK Dixon?
Kadre Dixon is an author and entrepreneur who started Dixon Brands LLC, a project aimed at connecting people and assisting them in realizing their potential and achieving their objectives.
She became an overnight sensation when it was revealed that she was dating Memphis Grizzlies basketball star Temetrius Jamel "Ja" Morant. They were college sweethearts and had a daughter together named Kaari Jaidyn Morant.
Dixon has written a children's book titled "Kaari & Kree's Ultimate Coloring & Activity Book" in addition to serving as the CEO of Dixon Brands LLC. Her book and business ventures demonstrate her passion for assisting and inspiring people.
Having her former lover, Morant, and her elder brother, Tyrik, amongst the best basketball players in the country, KK is not bad herself in sports. She is also known to be an excellent player in both basketball and volleyball.
Ja Morant's Relationship with Girlfriend KK Dixon:
KK Dixon and Ja Morant were college sweethearts, and their romance began in 2017 when they were students at Murray State University. They started dating around this period, yet it wasn't until 2018 that they disclosed their love to the media.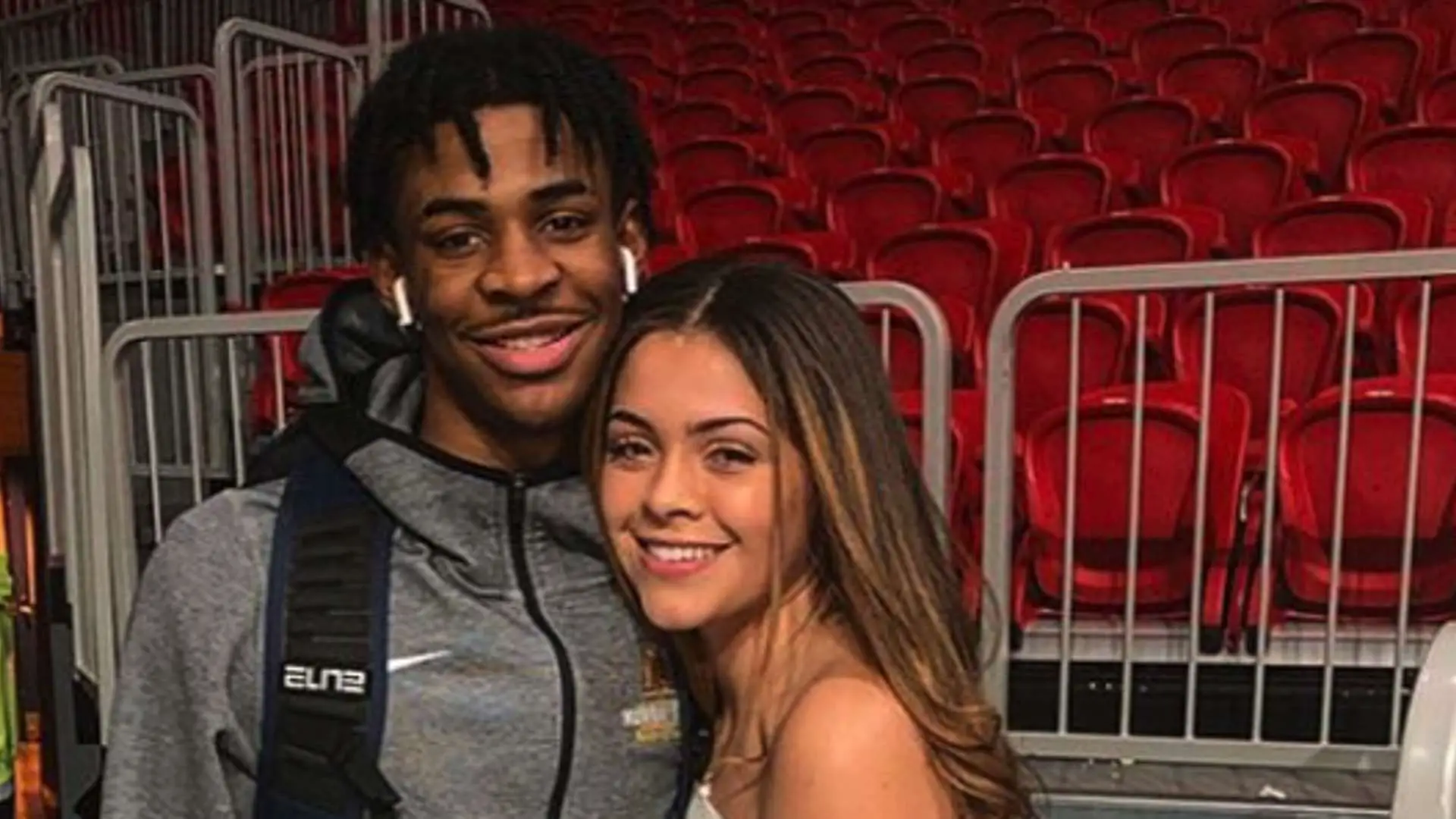 They had their baby daughter, Kaari Jaidyn Morant, on August 7, 2019, after dating for around two years. Kaari's Instagram account is co-managed by her parents and now has a following of roughly 160k fans.
Ja Morant and his wife-to-be regularly expressed their affection for one another on social media, with KK uploading photographs and videos of them together in the past; sadly, after three years of relationship, the couple drifted apart.
Will KK Dixon be Ja Morant's wife soon?
Since it has already been more than two years since the couple went their separate ways, it is rather difficult to assume that KK Dixon be Ja Morant's wife soon. Judging from their social media profiles, Morant has been focusing on his basketball career and Dixon on her pursuit as an entrepreneur and single mom.
Therefore, we assume both are single, so having a daughter together might bring them together again in the future. Nevertheless, this is only speculation, and given their history of being private about their love life for a long time, they might not be single.
KK Dixon age
Born on 31st August 1999, KK Dixton is 24 years old as of March 2023.
Parents
KK Dixon was born to her father, DeShannon Dixon, and mother, Christal Dixon, on 31st August 1999. She is originally from Antoine, Arkansas, but presently resides in Nashville, Tennessee, USA.
She is blessed with two siblings, Tyrik Dixon, her older brother and a Missouri State University basketball star, and BrayLee Dixon, her younger sister.