Jessica Cavalier got public attention because of her mother Liz Cavalier, who was the former crew member of the reality show Swamp People.
Liz debuted on the History Channel's series in 2011 and appeared for five respective seasons; she also appeared in season 12.
The alligator hunter was seen with her current husband Justin Choate in season 4 and season 5 of the series. Liz's daughter Jessica was born from her first marriage. Likewise, her two sons Daemon and Destin are from Choate's ex-spouse.
Jessica on Swamp People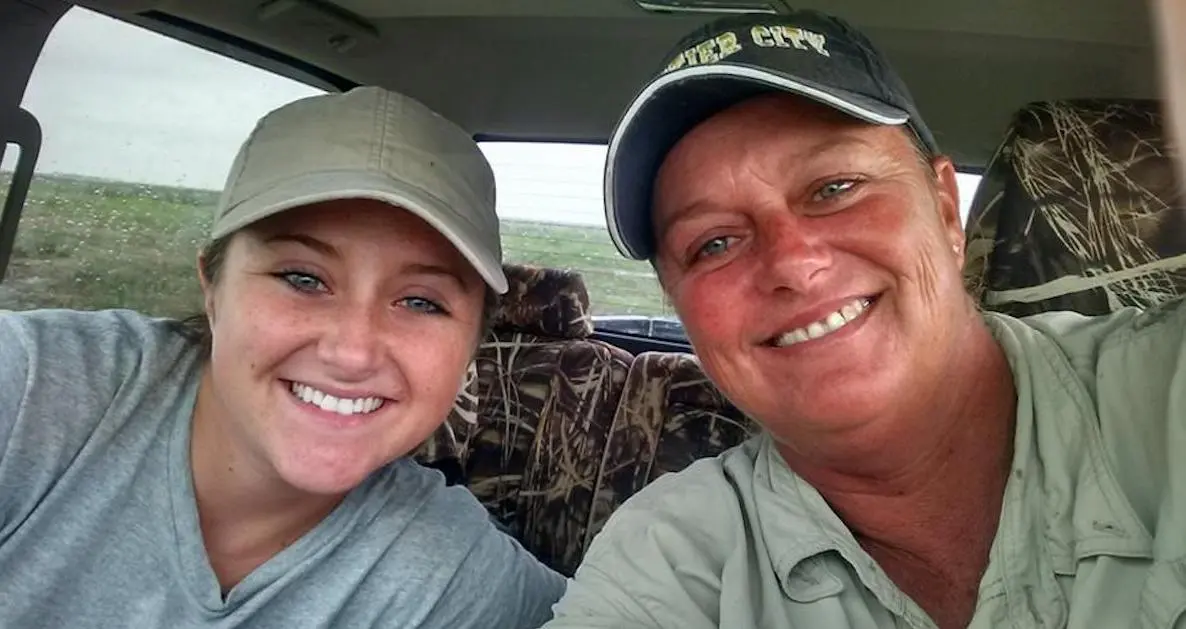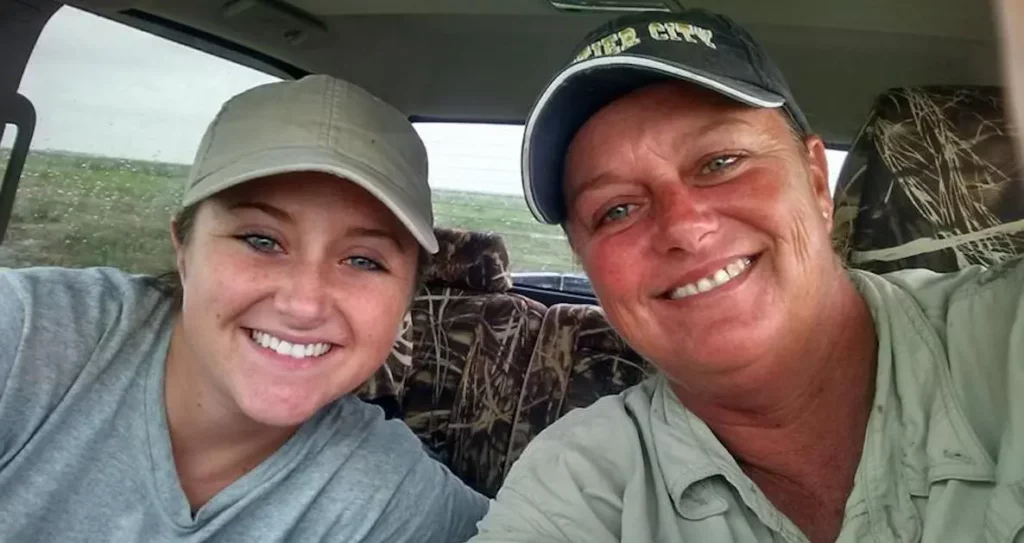 Jessica Cavalier had a short appearance on History Channel's show Swamp People, alongside her mother Liz, and step-dad Justin Choate.
As of 2023,  Jessica is in her late 20s. She is mostly known by the moniker 'Princess Gator' after her mom, whom fans called Gator Queen.
Although Liz's daughter had a short run on the series between 2013 to 2014, she became a well-known media personality.
Growing up, the Gator princess also got into a serious substance abuse case which she has already come clean about. Liza shared her daughter's case publicly with a motive to raise awareness among youths to avoid such mistakes.
Her Addiction And Recovery
In 2016, Liz Cavalier revealed that her daughter Jessica was once addicted to drugs but she is now doing well. Following that, the regular viewers of the series have been curious if she is still into addiction.
Being a celebrity child and also the star of the reality show, people are interested in her personal belongings and whereabouts. Some have been questioning whether she is in rehab or leading a normal life with her family.
When sharing Jessica's drug addiction with the show's viewers, Liza penned on her Facebook page that she makes every effort to remain sober.
Based on Liz's social media post from 19 May 2016, her daughter has been clear for the previous 3 months but she didn't mention if Jessica had gone to rehab. Either way, it was a relief news for the Cavalier family, and Jessica herself.
At present time, there have been no further updates on the Gator Princess' addiction to intoxicated substances. She seems happy with her family as observed through her Instagram posts.
Jessica Cavalier Partner: Who Is She Dating?
Jessica on swamp people is currently in love with a new man named Ryan Gross. On 2 July 2022, she disclosed the first Instagram picture of them together enjoying themselves on Panama City beach.
Since then, Ryan keeps appearing on her Instagram handle. On 21 July, she posted an interesting quote that read, "I'm opening doors that have been closed." The following day, she shared a photo with her other half and captioned it, "Date night."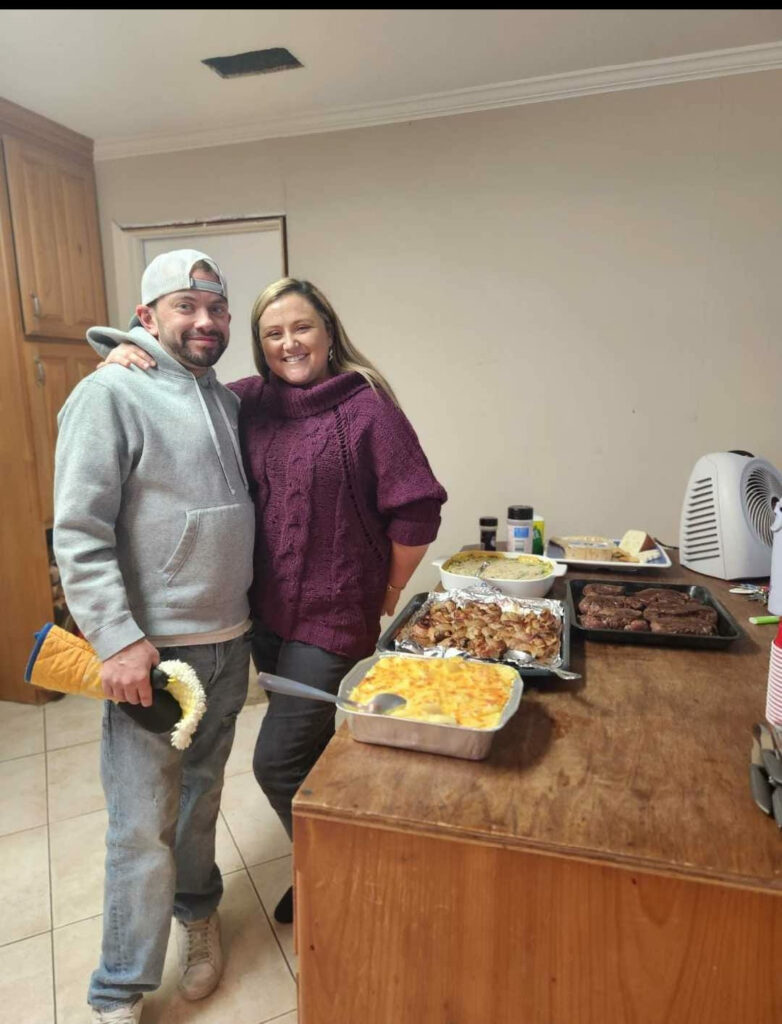 At the end of 2022, Jessica shared some interesting details about her partner. According to her post, Ryan is 39 years old, born on 30 December 1983. She also revealed that Gross was the one who initially asked out.
Recently, Cavalier posted a cute picture of them and shared her thoughts about their relationship in a long caption.
"Lifelong commitment is not what most people think it is. It's not waking up every morning to make breakfast and eat together. It's not cuddling in bed until both of you fall asleep," she penned, "It's about helping each other with the hard work of life. It's about swallowing the nagging words instead of saying them out loud. It's about eating the easiest meal you can make and sitting down together at a late hour because you both had a crazy day. It's when you have an emotional breakdown and your love lays down with you and holds you, and tells you everything is going to be okay. And you believe them. It's about still loving someone even though sometimes they make you absolutely insane."
How Many Kids Does Jessica Cavalier Have?
'Swamp People' star Jessica Cavalier has two daughters from her past relationship. The family resides in Louisiana, Pecan Island at Freshwater City Road.
In September 2015, Cavalier gave birth to her first daughter. Bella Elizabeth is 8 years old as of 2023. After three years, she was blessed with her second child Elliana (Ellie) in October 2018.
Jessica on Swamp People has posted some lovely pictures of her children on her IG handle. In August 2022, Jessica shared her daughter Ellie's photo from her first day of pre-k; she also wrote, "God please protect my baby."