Jim Thurber is a cast member of the popular reality TV series 'Gold Rush' aired on Discovery. He was born in Boring, Oregon, Clackamas County, United States, in 1963. A former sheet metal worker, Jim lost his job and was about to lose his house in the mortgage when his life changed.
Jim made his journey of rags to riches with the Hoffman's crew and has been through all the highs and lows of the gold mining adventure with the team.
This article discusses his net worth, wife, and other wiki facts.
Wife and Children
Jim exchanged wedding vows with Cynthia Slauson on 19 April 1991. They were in a relationship since high school and dated for a long time before tying the knots. Jim loves his wife immensely and feels blessed to be able to provide for his family.
The couple is a parent to two children, Nathan and Breanna. Their son, Nathan, is a graduate of Business Informative System from Oregon State University. And the daughter Breanna is a student of medical assistance who graduated from Pioneer Pacific.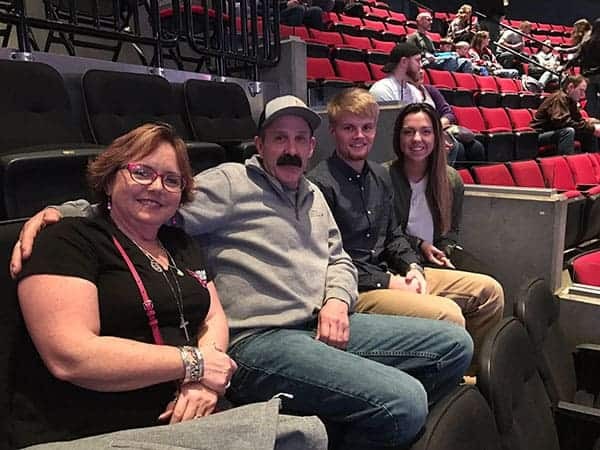 In his spare time, Jim takes his children fishing and teaches his daughter to ride motocross bikes. The family lives in their home in the state of Oregon.
Net Worth
Jim from Gold Rush earns about 15 thousand USD per episode of the Gold Rush. This totals his yearly income to be around 120 thousand USD.
The TV personality's net worth is almost 400 thousand USD as of 2021.
Wiki facts
Jim used to be a motocross racer and rode 125 and 250 class bikes in the early 80s under local sponsorships.
The good man finds it rewarding to volunteer for a Veteran's organization that allows them to hunt and fish. A believer of Christianity, Jim has known Todd Hoffman for more than 15 years.
A multi-career person, Jim has served as a safety officer, dedicated 30 years to fishing, and even featured in porno films.
The thought of joining the Hoffmans occurred to Jim when he was looking for new opportunities. And his hard work and dedication finally gave him the success that he deserves.