Justin Guarini gained recognition after competing in American Idol's 1st season. Throughout the entirety of the season, he never failed to impress the panel of judges.
However, during that season of the competition, Justin, who ultimately finished in second place, also had his life altered. After the event, Justin went on to have a career in both the acting and music industries.
He was born Justin Eldrin Bell on the 28th day of October 1978 in Columbus, Georgia.
What is Justin Guarini's Net Worth today? Who are the star's parents? And is he married to Reina Capodici? Learn more by reading this article!
Who is Justin Guarini?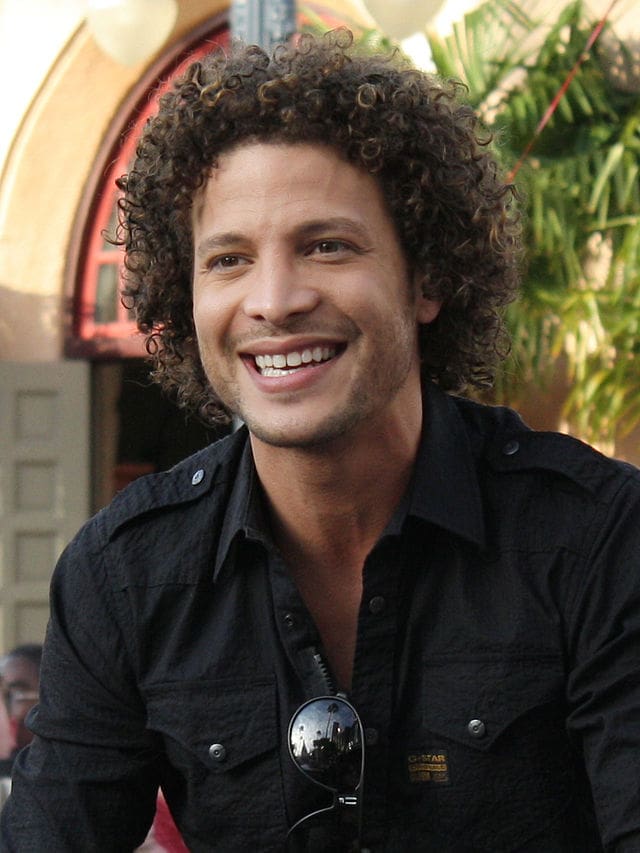 Justin did not end up taking home the American Idol trophy on that particular night. However, he ended up walking away with a contract from 19 Entertainment and a record deal from RCA, then became an actor and singer-songwriter.
2003 was the publication of his debut album, which was titled after him, and the same year saw him co-starring in the musical film From Justin to Kelly opposite Kelly Clarkson. Justin released his second album independently in 2005 under the title Stranger Things Have Happened.
After some time had passed, he released an EP titled Revolve. He also pursued a career outside of the realm of music and appeared in Wizards of Waverly Place, Forgotten Son, and Blaze and the Monster Machines.
In 2007, Justin started working as a co-host on a few programs that were broadcasted on the TV Guide Network, including Idol Tonight and Idol Wrap. The vocalist made his debut on Broadway in the musical production of Women on the Verge of a Nervous Breakdown in the year 2010.
To this day, Justin can be seen performing on stage, having been seen previously in plays such as American Idiot, Wicked, Mamma Mia!, and many others. He first began singing and performing when he was approximately four years old and has never stopped since then.
Justin Guarini's Net Worth
According to CelebrityNetWorth.com, Justin Guarini has a net worth of $1 million at the present time. The performer, coach, turned speaker is in high demand.
As the CEO of Profit Under Pressure LLC, Justin is in a position to provide services such as coaching and branding development. He serves various types of people who come to him seeking achievement in their respective ventures.
The musician-actor signed the endorsement arrangement with Dr. Pepper on the role of Lil' Sweet to increase his earnings in 2015. He also writes books.
Justin Guarini also earns money as a television pundit. He occasionally appears on the television network MSNBC and the show Today, among others.
Justin Guarini is Married to Wife Reina Capodici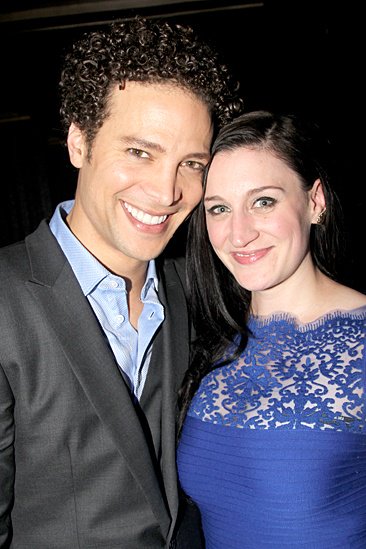 In February 2009, when Justin was in attendance to lend his support for the launch of The American Idol Experience at Disney's Hollywood Studios, he took the opportunity to announce that he would soon be marrying his fiancee, Reina Capodici.
People magazine published an exclusive photo spread of the wedding on the 26th day of September 2009, revealing that the pair tied the knot in Doylestown, Pennsylvania, with fifty guests. The celebration was highlighted in an issue of the magazine, and People magazine selected their union as one of the "Weddings of the year."
He and his wife, Reina, have been married for more than a decade at this point, and they have spent that entire time together; they also have two children. On the 26th day of April 2011, the married couple welcomed their first child together, William Neko Bell.
On the 25th day of February 2013, their second child, Asher Orion, was brought into the world. Since they were both in middle school, Reina has known Justin, and her mother was his English teacher. In addition, they dated for a total of three years before being married.
He immediately became the stepfather of Lola Mae, Reina's daughter from a former relationship. The musician, his wife, and their three children reside in the same house in Bucks County, Pennsylvania.
Who is Reina Capodici?
Justin Guarini's wife was born on the 28th day of January 1980, making her 42 years old today. Despite the fact that her husband works in the entertainment world, she prefers to keep a low profile in her personal life, which is why details of Reina's siblings, parents, and early life are mostly unrevealed.
Based on reports, the city of Reina's birth is Paris. The only information available about her education is that she went to Central Bucks High School.
She is a mother to a child, Lola Mae, who she had with a previous partner. Justin's wife is a skilled reader of tarot cards.