Kate Rorke Bassich gained huge popularity after she married TV star Andy Bassich. If you are familiar with national geographic, you would probably know who this lady is.
Kate Rorke and her ex-husband Andy used to appear on Life Below Zero, a documentary show aired on the National Geographic channel. The American lady is mainly recognized as the companion of Andy Bassich. They used to raise dogs, go hunting wild animals, and spend their lives in the wilderness of Alaska.
Lately, the fans have been desperate to know why the star left the show and what happened to her. Thus, we disclose the facts regarding Kate Rorke Bassich, her tragic story, and her current lively hood.
Kate Rorke Bassich Was fan-favorite Life Below Zero Cast.
Born on the 1st December 1956, the TV star belongs to Canada by nationality. She had a passion for experiencing new ventures and wildings from an early age.
Talking about her time as a TV personality, Kate was loved by her fans and people in the Life Below Zero Cast. The star was also known as the strongest, most daring, and adventurous lady. In addition, they praised her for her unmatchable skills as she knew everything regarding wildlife and survival skills.
The lady had a good time in Alaska. She used to be a good wife and companion to Andy Bassich. Sadly, she disappeared from Life Below Zero in 2015. As of now, her fans are wondering why she left and where she is now. Some news also suspects her untimely death. Let's find out what happened to Kate Bassich.
What happened between Kate Bassich and Andy Bassich?
Once known as the power couple, Kate and Andy Bassich were admired for their profession and love life. The couple used to stay in the Yukon River before appearing in the documentary show.
The couple enhanced their skill together until they were approached by National Geographic to play a part in Life Below Zero. Similarly, they used to work and spend their lives in Alaska.
Kate met Andy in 2003 as they were traveling to Dawson City as a tourist. The daring couple fell in love instantly and started dating. Likewise, after three years of dating, the daring couples ended up marrying each other.
They exchanged engagement rings in the venue of Andy's family business (Dog mushing school). The American couple was having a good time together.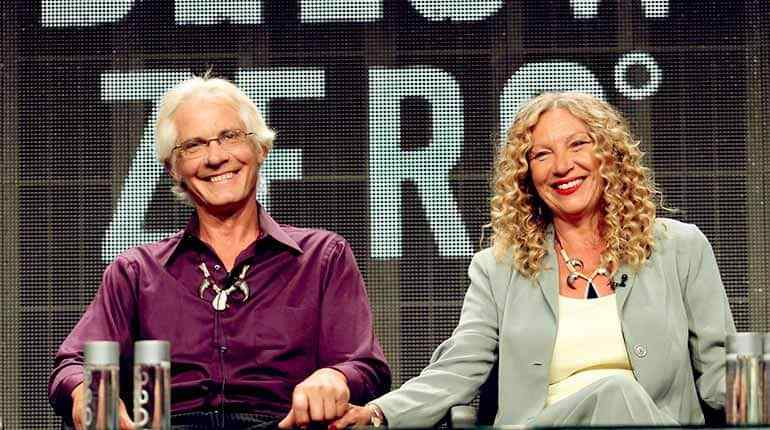 Sadly, the couple announced their divorce in 2016, which compelled Kate to leave the show. This is definitely a shock to her fans and co-partners.
She further states that the divorce had to be finalized as she could not bear how toxic Andy was mentally and physically. Moreover, she blames Andy for his abusive behavior. Thus, 2015 was the year she left Andy along with Life Below Zero. Divorce was further done in 2016.
Talking about their children, no further information is available except their youngest daughter, which the TV stars mentioned in an interview. It seems Kate is taking responsibility for handling and raising the daughter.
What is Kate Rorke Bassich doing now?
Recently, there has been a huge rumor regarding Kate's death. This is not true, as the TV star is still linked to her fans through her Facebook page.
Moreover, the daring lady is enjoying life far from media in Newfoundland, Canada. As it appears on her official Facebook page 'Kate Rorke Life Below Zero,' the TV star is reuniting with her family and enjoying vacation time in the Caribbean.
Recently, Kate posted her health issues on social media, where she stated that she is frustrated and angry. This is because the star is known to have health complications with thyroid cancer and hemochromatosis (excess amount of iron in the human body).
We further wish the TV star a quick recovery and happy life in the coming days.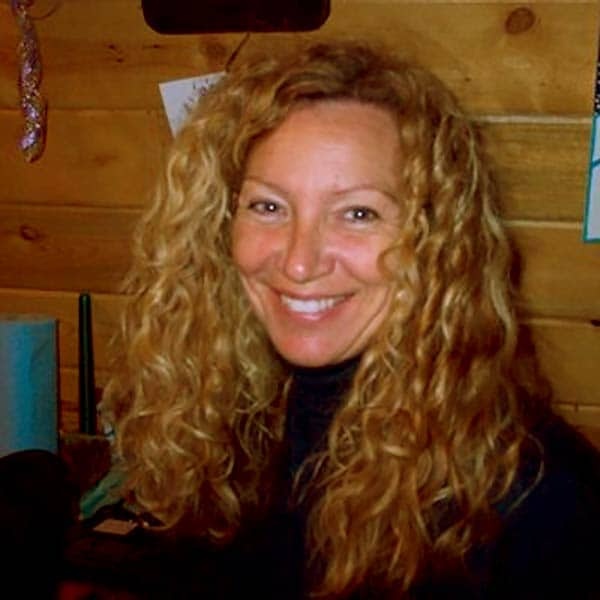 | | |
| --- | --- |
| Full Name | Kate Rorke Bassich |
| Birthplace |  Canada |
| Profession | TV personality |
| Date of Birth | 1st  December 1955 |
| Age | 59 years old |
| Net Worth | $200k approx. |
| Ex-Husband | Andy Bassich |
| Relationship status | NA |
| Instagram Followers | NA |
| Education | NA |
| Height | 1.74m Tall |
| Zodiac sign | Leo |