Marty Meierotto is a survival expert, trapper, and retired smokejumper. His experience with wildland fires made him a mainstay on History Channel's Mountain Men. Upon examining his personal life, we learned that Meierotto is a native of northern Wisconsin.
He grew up learning how to trap from his father, who was quite skilled when it came to catching animals. Remarkably, Marty was only seven years old when he decided to follow in his father's footsteps. This is what we know about Marty Meierotto's plane crash.
Why did Marty Meierotto Leave Mountain Men?
When Marty initially moved to Alaska, he only planned to stay for a short while. However, the more time passed, the more Marty realized that he wanted to stay. To supplement his work as a trapper, Meierotto took on many odd jobs. These include career in construction and even as a sanitary worker in Fairbanks.
With the money he made, Marty constructed a cabin two hundred miles north of Fairbanks. Over the harsh months that followed, Marty would continue to set trap lines, catching various animals in the process. His efforts did not go unnoticed.
When the History Channel came up with the concept of Mountain Men, Meierotto was one of the first people they got in touch with. Subsequently, Marty would join the cast of the show in 2012, right in time for the series' official debut.
We first meet Marty and his family in a bit of town called Two Rivers. Piloting his trusted plane, Marty would often go in search of wild animals to acquire their pelts. Despite being an obvious fan favorite, Marty would bow out of the series after 103 episodes. So, why did Marty leave Mountain Men after the eighth season?
Well, the answer is straightforward. He wanted to spend more time with his daughter, Noah, who was still a teenager at the time. Moreover, Marty felt that his family needed to be protected from the cameras and the fame it often elicited.
Plane Crash and Death Rumor
As a pilot, Marty Meierotto took any mission that came his way, regardless of how wild it was. By the time he had retired from smoke jumping, Marty had recorded an impressive 337 jumps. This is the same spirit that was often on display during his time on Mountain Men. One such incident, however, almost led to Marty's death.
During one routine flight, Marty's plane took a nosedive, leaving him in a perilous predicament. Fortunately, he was able to bring the plane back under control before landing it in an isolated area. If that was not enough, Meierotto was left on his own throughout the entire night with no means of survival. This is initially what led to the rumors surrounding his death.
What is Marty Meierotto doing now?
Fortunately, Marty was able to retire with all his limbs intact. After nearly a decade of working as a trapper, Meierotto decided it was time to take a step back. From then on, he proceeded to spend more time with his family, imparting his knowledge to his daughter.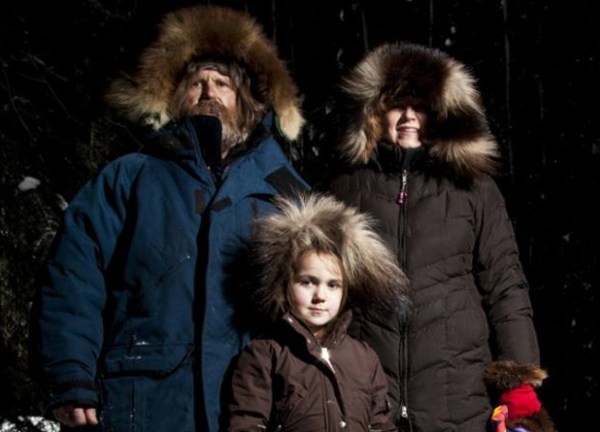 We should point out that his decision to leave television did not affect his lifestyle choices. No, Marty did not abandon his love for hunting or trapping. He continues to explore the woods, only in the absence of cameras. He presently dedicates all the time he has left to his family.