Parker Schnabel is a TV personality who features on the popular Discovery series 'Gold Rush.' He took up gold mining as a professional career after his grandfather John Schnabel who owned a claim to the Big Nugget Mine in Porcupine Creek, Alaska. Parker has been collecting Gold nuggets as a passion and profession for about ten years now.
The Gold Rush star was involved in a relationship in the past and many gossips. This article is dedicated to providing information on the celebrity's past relationship with former wives and his marital status. Also, find out if Parker is dating a girlfriend.
Is Gold Rush Star Parker Schnabel Married to his wife?
The short answer is 'No.' There were some rumors about him planning to marry his ex-girlfriend Ashley (which we will discuss later in the article) back in 2018. But the couple split up shortly afterward.
In a recent interview, Parker from "Gold Rush" stated that he is not getting married anytime soon. He also said that he might never get married, but he called out his statement highly unlikely.
Parker Schnabel and Former Girlfriend Ashley Youle Love Life
When Parker was out in Australia searching for Gold nuggets, his paths crossed with a gorgeous blonde named Ashley Youle.
They bonded pretty well and dated for a while. On moving to North America, Parker invited his partner to join him on his venture, to which she agreed.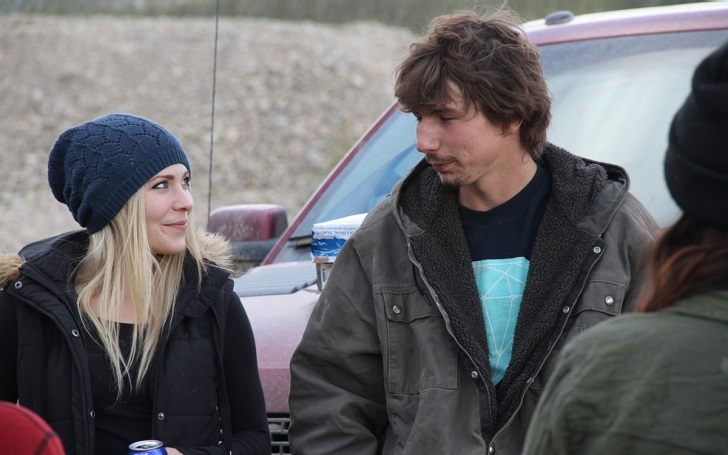 Parker and his former girlfriend, Ashley, weren't sure about their next course of action but went with the flow. Ashley was easygoing and helped out Parker in times of need.
Parker's ex-girlfriend also drove trucks, helped in cleaning the gold, and the couple had a romantic relationship. But as time passed, the workaholic Parker couldn't make out much of his time for the lady.
This led to some complications, and the couple broke up in 2018 before Ashley could be Parker Schnabel's wife.
Parker and his rumored girlfriend, Sheena Cowell
In 2019, a rumor spread about Parker being in a relationship with the assistant producer of his show, Sheena Cowell. This started when the TV star posted a photo of them together on his Instagram handle.
But upon research, we found out that Sheena was already in a relationship with someone and the picture was just a casual gesture by the multi-millionaire.
The two individuals are supposedly good friends and share a light connection as Sheena manages the production.
Parker Schnabel Relationship with Tyler Mahoney
In the fourth season of 'Gold Rush: Parker's Trail,' a new member joined the crew of the TV star. Tyler Mahoney is a young model and a gold miner herself.
She was previously featured on the Discovery show 'Aussie Gold Hunters.' In the series, Sheena guided Parker on where to look for gold in her native country Australia.
Based on the similarity in age and shared interests, fans have guessed the two TV personalities to be in a relationship. However, there has been no sign of any romantic occurrence between them in the show.
There has also been no evidence on their social media handles, and the pair seems to share a strictly professional relationship as of now.
With the start of the new season and Parker's recent buy of claim in Australia in 2021, fans are still hoping to see some love drama on the show. Time will answer that.
To sum it up, Gold Rush cast Parker Schnabel is not married to any wife yet. Although Parker was involved with several ladies in the past, he seems to be single as of now.