Ricko DeWilde, along with his family members, is one of the beloved cast members of the reality Tv show Life Before Zero. The show is aired on National Geography and is about people living in Alaska and how they adapt their lifestyles below zero-degree temperatures. He is an Indian American who comes from an Alaskan Village. The TV star became a fan favorite shortly after appearing in the show.
Here, we answer the question Is Rona Vent Ricko DeWilde's wife or just girlfriend. We also get to know about his career in Life Below Zero and his kids.
Ricko DeWilde on Life Below Zero:
Ricko learned his hunting skills from his father, Lloyd DeWilde. He has been living in Huslia, Alaska, since his childhood. He previously lived there with his mother, Amelia DeWilde, his father, and his 13 siblings.
The hunter didn't have formal schooling and learned everything from his parents. He always feels grateful and says he owes his success to his parents.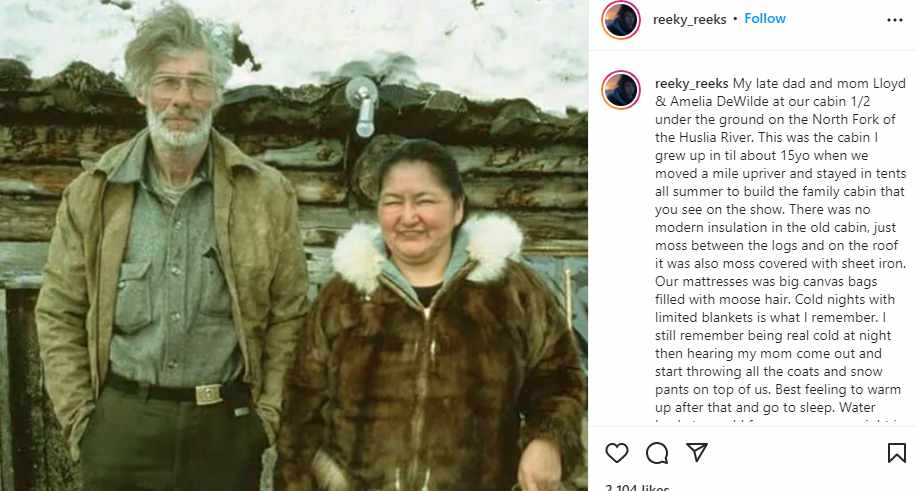 Ricko started his journey on the show in 2018 on the shows' eleventh season and has been a main cast member to date (2022).
His hunting talent has been featured in more than 35 episodes. He was hired by the producers of the show on account of his impressive hunting skills. The show features his life in Alaska and sometimes also involves his rumored wife Rona Vent and children. Ricko is seen teaching his children to survive the cold environment.
Ricko DeWilde Wife: Is he Married to Rona Vent?
Information on Rona Vent is very little to non, other than her being a homemaker. According to a post on Instagram from Ricko, Rona also seems to be a skilled hunter. She has appeared in some episodes alongside Ricko on the show but is nowhere to be found on social media sites such as Twitter, Instagram, and Facebook.
Ricko and Rona have been together for a long time. Their love life is known to be started in 2013, but they seem to be together from long before that.
The couple has a huge family of 7, including them, but there is no sign of them being married. They have been living happily together as an unmarried couple.
Kids:
Ricko and Rona have a big family. They have five children, three girls and two boys. Their eldest is their daughter Simone Ashlynn DeWilde who is 17 (2022).
His other two daughters are Maya Denae and Skarlett Haze, and his sons are Keenan Nulitna and Skyler Blue. The couple, when not on the show in Alaska, is raising their children in Fairbanks.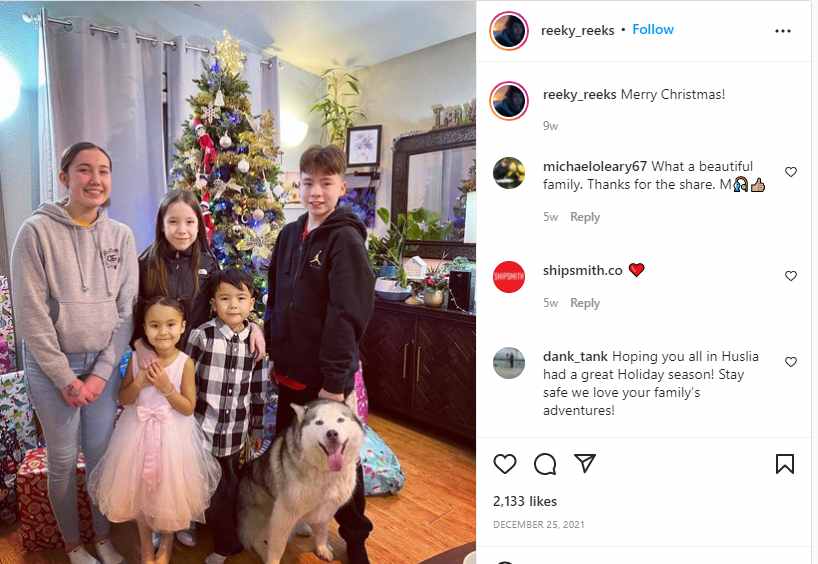 All of the sources mention the couple having five children, but Ricko, in his Instagram account time and again, writes about his other daughter Sarah  Salazar who is in Kotzebue, and how much he misses her.
He also writes about him not being able to see her in years and how it would be awesome to get to see her again. There is no information about who Sarah's mother is.
Full name
Ricko DeWilde
Date of birth
July 4, 1976
Age (2022)
46 years
Zodiac sign
Leo
Place of birth
Huslia, Alaska, US
Ethnicity
Indian American
Nationality
American
Father
Lloyd DeWilde
Mother
Amelia DeWilde
Siblings
13
Relationship status (2022)
single
Girlfriend
Rona Vent (2013-present)
Children
Keenan Nulitna,

Simone Ashlynn DeWilde,

Maya Denae,

Skarlett Haze,

Skyler Blue,

Sarah Salazar

Height
6'2"
Weight
68kgs
Net worth (2022)
$1 million
Instagram
@reeky_reeks (13.5k followers as of 2022)
Apparel company website
hydzgear.com
YouTube Channel
Ricko DeWilde (16.5k subscribers as of 2022)