Born on 29th December 1975 in Frederick, Maryland, Shawn Hatosy is a famous American actor, filmmaker, and TV star. His credit movie appearances involve Outside Providence, In & Out, Alpha Dog, Anywhere But Here, The Faculty, and  The Cooler. Details about Shawn's wife Kelly Albanese.
He is also widely recognized for playing Detective Sammy Bryant in the TNT criminal TV drama "Southland."
Shawn Hatosy Net worth
Hatosy's net worth as of 2023 is estimated to be around $8 million. His work as an actor in movies and TV series is his primary source of revenue.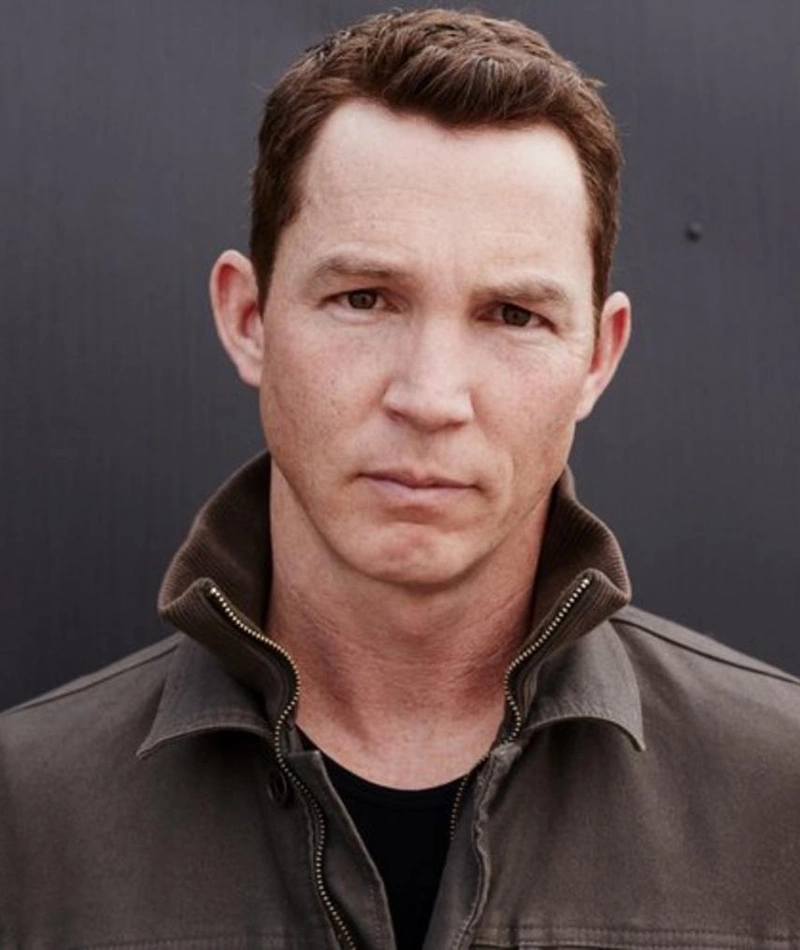 Over his career, he has made several film and television appearances, notably in "Animal Kingdom," "Southland," etc. In addition to performing, Hatosy has directed a number of "Animal Kingdom" episodes.
Is Shawn Hatosy still married to his wife, Kelly Albanese?
Diving into Hatosy's love life, he exchanged vows with his beautiful wife, Kelly Albanese, in December 2010. Kelly is also a successful actress born on 9th August 1977 in Westport, Massachusetts, USA.
She is most recognized for her appearances in Shameless (2011), Endings, Beginnings (2019), and Goliath (2016). The Hatosy couple is proud parents to three sons.
They welcomed their first borne, Cassius, on 16th June 2006. Likewise, they were blessed again with two sons, Leo, on 18th November 2012, and Finn Jones, on 29th October 2017.
Movies & TV Shows
Shawn Hatosy has performed several notable film and television appearances during the span of his professional life. His most notable performances entail:
The actor's breakthrough performance as a member of the high school kids battling an alien pathogen in this sci-fi horror movie was Stan Rosado in The Faculty (1998).
Hatosy also got favorable reviews and a nomination for a Young Artist Award for his portrayal of Jack in the comedy movie In & Out (1997), a high school student with a romance for his professor.
Similarly, Tim Dunphy in Outside Providence (1999) received acclaim from critics for his depiction of a young fellow becoming an adult in a working-class household in this comedy-drama movie.
Hatosy was additionally nominated for an Independent Spirit Award for his performance as a casino employee in the supporting character of Mikey in The Cooler (2003), which garnered favorable reviews.
In Alpha Dog (2006), he received great recognition as Elvis Schmidt for his portrayal of the narcotic and troubled associate in an abduction incident inspired by an actual event. Likewise, he won praise from critics for his depiction of the complicated and damaged LAPD cop Sammy Bryant in the gritty police drama series Southland (2009–2013).
In the Animal Kingdom, Pope Cody (2016-2021) – Hatosy received positive reviews from critics and was nominated for a Critics' Choice Television Award for his portrayal of a dynamic and troubled criminal family's oldest son.
Apart from these, Hatosy has been portrayed in a number of movies and TV shows involving:
| | | |
| --- | --- | --- |
| Movie/TV Show | Year(s) | Role |
| Home for the Holidays | 1995 | Kitt Wheeler |
| In & Out | 1997 | Jack |
| The Faculty | 1998 | Stan Rosado |
| Anywhere But Here | 1999 | Benny |
| Down to You | 2000 | Eddie Hicks |
| Harvard Man | 2001 | Chesney Cort |
| John Q | 2002 | Mitch Quigley |
| The Cooler | 2003 | Mikey |
| A Guy Thing | 2003 | Jim |
| Biker Boyz | 2003 | Meat |
| The Chicago Code | 2011 | Liam Hennessey |
| Hawaii Five-0 | 2012 | Ethan Conners |
| Dexter | 2012 | Boyd Fowler |
| Southland | 2009-2013 | Sammy Bryant |
| Shots Fired | 2017 | Deputy Caleb Brooks |
| Bosch | 2015-2018 | Johnny Stokes |
| Fear the Walking Dead | 2021 | Jerry |
| Animal Kingdom: Decadence | 2021 | Andrew "Pope" Cody |
| Rebel | 2021 | Detective Grady |