Wes Bentley is an American actor who won our hearts in the tv show "American Beauty" as the intriguing Ricky Fitts, which garnered him a BAFTA nomination for Best Supporting Actor. He's been shattering hearts ever since with his striking blue eyes and sculpted jawline. Read to know about income sources for Wes Bently's net worth.
Who is Wes Bentley?
Born on September 4, 1978, in Jonesboro, Arkansas, Wesley Cook Bentley is an American actor best known for his roles in films like "American Beauty," "Interstellar," and "The Hunger Games," as well as tv programs like "Yellowstone" and "American Horror Story." Bentley was raised in Little Rock, as the third child among his three brothers, in a Christian household.
His father, David Bentley, is a United Methodist preacher, and his mother, Cherie Baker, is a chaplain and ordained elder in the Arkansas Conference in the same denomination. His granddad was also a Baptist clergyman.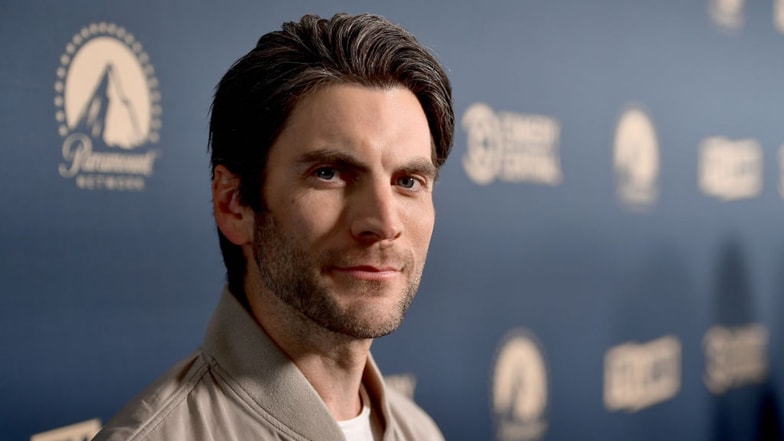 He went from Sylvan Hills High School in Sherwood, Arkansas, in 1996. He then attended the Drama Division of the Juilliard School in New York City but left after a year to explore his acting pursuits.
Bentley had his debut in the highly acclaimed picture "American Beauty" (1999), for which he received multiple award nominations. Since then, he has acted in a number of film and television productions, demonstrating his versatility as an actor.
Bentley is also renowned for his work in indie films such as "The Time Being" (2012) and "Pioneer" (2013). Apart from onscreen acting, he's also done some pretty cool voice work for video games.
The American actor is married to film producer and assistant director, Jacqui Swedberg since April 5th, 2010, and has two kids together. Their firstborn son, Charles Bentley was born in late 2010, and then a daughter, Brooklyn Bentley in June 2014.
Wes Bentley Movies and TV Shows
Bentley has played in numerous movies and a few TV shows flaunting his acting performance in different roles. Among all, his top 5 Movie roles as well as roles in TV Shows comprise the following:
Top 5 Wes Bentley Movies
1.   American Beauty (1999) as Ricket Fitts
This movie is widely regarded as one of Bentley's finest works. He portrays Ricky Fitts, a disturbed adolescent who falls in love with his neighbor's daughter and helps her to see the world in an entirely new light. Bentley's interpretation of the role is subtle and complicated, which gained him rave reviews and a Screen Actors Guild Award nomination for Outstanding Performance by a Cast in a Motion Picture.
2.   Interstellar (2014) as Doyle
Interstellar is a stunningly magnificent sci-fi movie directed by Christopher Nolan that delves into concepts of time travel, romance, and sacrifice. Bentley stars Doyle, a member of the Endurance team deployed to investigate a wormhole and discover a new home for humanity. Bentley's acting in the film is modest but powerful, conveying a feeling of stoic persistence in the midst of nearly impossible circumstances. The cast of the movie includes Matthew McConaughey and Anne Hathaway.
3.   The Hunger Games (2012) as Seneca Crane
The Hunger Games is a dystopian franchise centered on a future in which youths are compelled to participate in a lethal tournament for the enjoyment of the ruling elite. In this blockbuster franchise, Bentley plays Seneca Crane, the main game maker of the iconic games, Bentley was able to demonstrate his versatility as a performer by playing a character that was both deceptive and conflicted.
4.   Ghost Rider (2007) as Blackheart
The American actor depicts the sinister Blackheart, the son of the devil, in this comic book adaption. His characterization of the villain contrasted sharply with Nicolas Cage's portrayal of the title hero. Bentley's acting in the film is comedic and over-the-top, but it fits inside the setting of the movie's comic book-inspired scenario. Reviewers gave the movie mixed ratings, although it has since established a fan following.
5.   The Four Feathers (2002) as Jack Durrance
In this war drama movie, Bentley depicts as a soldier who builds a connection with the movie's protagonist, performed by Heath Ledger. His acting delivers a poignant portrait of a guy striving to deal with his personal feelings as the film examines notions of loyalty and friendship.
Top 5 Wes Bentley TV Shows
1.   American Horror Story: Freak Show (2014-2015) as Edward Mordrake
In the 4th season of this classic horror anthology series, Bentley plays a mysterious person with two faces, rumored to haunt the carnival where the season unfolds. Edward Mordrake's role was inspired by a true-life circus performer who alleged to have a second face on the rear of his skull, and Bentley's portrayal contributes to the season's spooky and creepy ambiance.
2.   Yellowstone (2018-2023) as Jamie Dutton
In this western drama series, he plays a lawyer and political strategist who is also an adoptive son of the rich Dutton household. Bentley's work in the show is subtle and deep, as he traverses the intricate realities of his relationships with his family members and other characters. The series's photography and investigation of family dynamics have been acclaimed by many.
3.   American Horror Story: Hotel (2015-2016) as Detective John Lowe
John Lowe is a character of a detective uncovering a spate of killings at the namesake hotel, in the fifth season of the horror anthology series. The season boasts an all-star cast that includes Lady Gaga and Kathy Bates. Bentley's portrayal in the piece is subdued and moody, conveying a feeling of deep sorrow and inner strife.
Wes Bentley plays the part of Dylan, also identified as Ambrose White, in "American Horror Story: Roanoke." He is shown as the son of Edward Philippe Mott, the previous proprietor of the Roanoke house.
Dylan is a heroin addict in recovery who moved home into the Roanoke residence alongside his wife, who was additionally a drug addict and then started drinking. He was characterized as a temperamental and erratic person who had a hard time managing both his addiction and the horrors of the Roanoke mansion.
During the course of the season, his narrative journey featured facing his addiction and the terrible energies that resided in the home.
Wes Bentley serves as one of the primary voice performers in the animated series "Blade Runner: Black Lotus," which is based in the "Blade Runner" world. He plays Niander Wallace Jr., the son of Niander Wallace, who was portrayed by Jared Leto in the movie " "Blade Runner 2049." "Blade Runner: Black Lotus" debuted in 2021 on Adult Swim and Crunchyroll.
Niander Jr. is presented as a sophisticated and intriguing man who is motivated by his own ambitions and objectives. As the story progresses, Niander Jr.'s true goals grow clearer, as does his participation in the greater storyline of the "Blade Runner" world.
These are just the ones that made it to the top 5 of Bentley's performance. Nevertheless, apart from them, his other amazing movie appearances include:
| | | |
| --- | --- | --- |
| Title | Year(s) | Character Name |
| Serendipity Lane | 1995 | Lonnie |
| Three Below Zero | 1998 | Julian |
| Beloved | 1998 | School teacher |
| The White River Kid | 1999 | White River Kid |
| The Claim | 2000 | Donald Dalglish |
| Soul Survivors | 2001 | Matt |
| Carving Out Our Name | 2001 | Himself |
| The Game of Their Lives | 2005 | Walter Bahr |
| P2 | 2007 | Thomas Kaiser |
| Dolan's Cadillac | 2009 | Robinson |
| The Last Word | 2008 | Evan |
| Jonah Hex | 2010 | Adleman Lusk |
| There Be Dragons | 2011 | Manolo Torres |
| Hirokin | 2011 | Hirokin |
| Underworld: Awakening | 2012 | Dr. Edward Vronski |
| The Time Being | 2012 | Daniel |
| Gone | 2012 | Peter Hood |
| Star in Shorts | 2012 | Man |
| Hidden Moon | 2012 | Victor Brighton |
| Pioneer | 2013 | Mike |
| Lovelace | 2013 | Thomas |
| Cesar Chavez | 2013 | Jerry Cohen |
| Final Girl | 2014 | William |
| 3 Nights in the Desert | 2014 | Travis |
| After the Fall | 2014 | Bill Scanlon |
| The Better Angels | 2014 | Mr. Crawford |
| Welcome to Me | 2014 | Gabe Ruskin |
| Open | 2014 | Evan Foster |
| Knight of Cups | 2015 | Barry |
| Amnesiac | 2015 | Man |
| We Are Your Friends | 2015 | James |
| Broken Vows | 2016 | Patrick |
| Pete's Dragon | 2016 | Gavin |
| Mission: Impossible – Fallout | 2018 | Eric |
| The Best of Enemies | 2019 | Floyd Kelly |
Net Worth
The main stream of income for Bentley is undoubtedly from his successful profession as an actor. In addition to his work as an actor, Bentley has also done voice work for video games, which could potentially add to his income.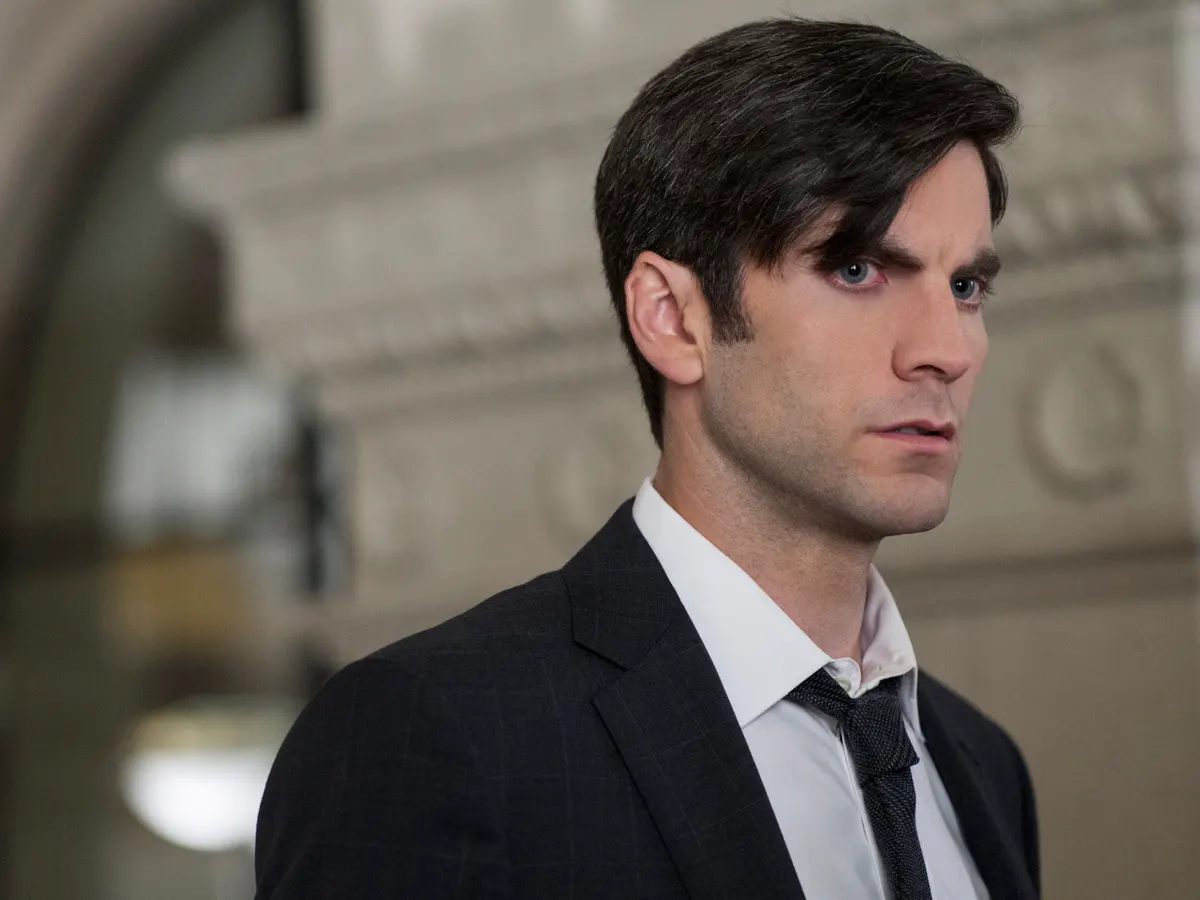 As of 2023, Wes Bentley's net worth is estimated at $5 million, according to CA Knowledge.
Wes Bentley Quick Facts
Full name
Wesley Cook Bentley
Date of birth
September 4, 1978
Place of birth
Jonesboro, Arkansas, USA
Height
5 feet 11 inches (180 cm)
Weight
85 kg (187 lbs)
Occupation
Actor, producer, director
Known for
American Beauty, The Hunger Games, Yellowstone
Spouse
Jacqui Swedberg (m. 2010)

Jennifer Quanz (M. 2001–2009)

Children
Brooklyn Bentley

Charles Bentley

Education
Juilliard School (BFA)
Awards
Independent Spirit Award for Best Supporting Male (1999)
Net worth
$3 million (estimated)