Jack Roush is a widely-regarded businessman in the automobile industry as well as a legend in the world of American racing. He was born in Covington, Kentucky.
Although he was born in the said place, he spent his childhood in Manchester, Ohio, with his family. Jack began his education at Berea College and later completed his bachelor's degree in Mathematics.
Subsequently, he attended Eastern Michigan University, where he earned his master's degree in Mathematics in 1970. In acknowledgment of Jack's accomplishments and contributions to the advancement of automotive technology, EMU bestowed upon him an honorary degree in the field of Commercial Science in the year 2020.
Learn more about the entrepreneur's net worth, age, wife, and plane crash in 2010. See whether he is still alive.
Who is Jack Roush?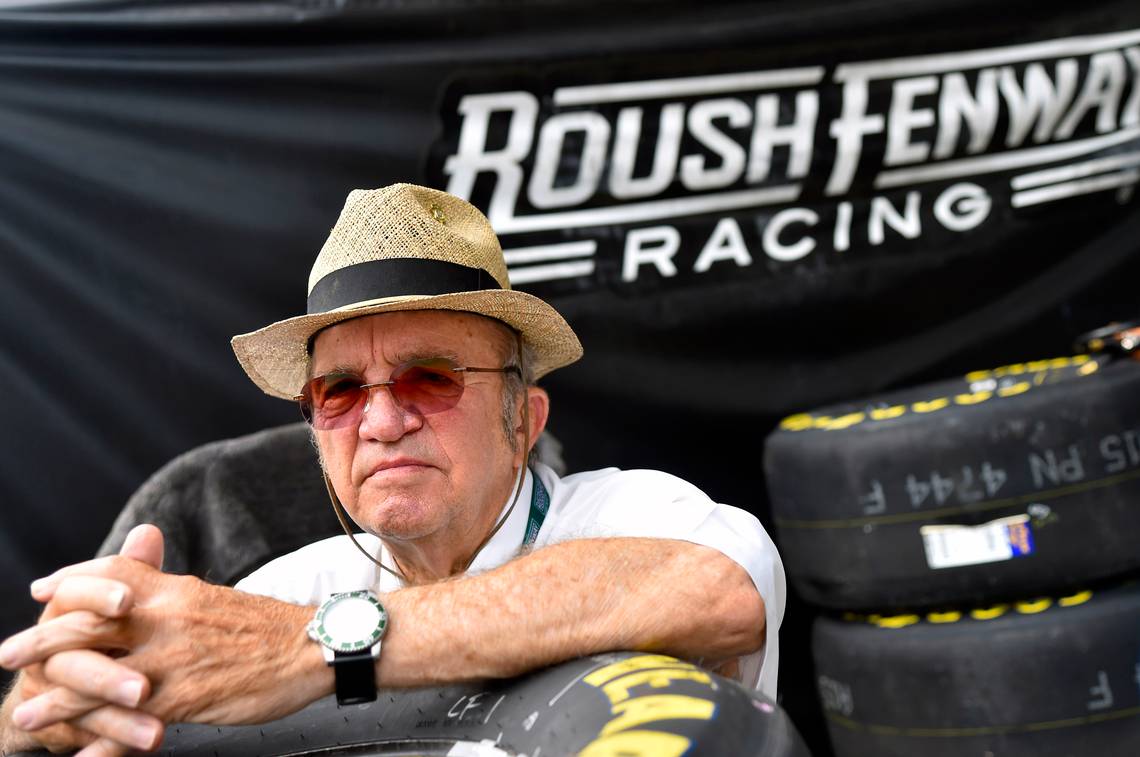 Jack is the owner with the most victories in the history of NASCAR and is considered a legend in the field of American engineering.
In addition, he has made significant contributions to the improvement of safety in stock car racing, including the invention of roof flaps that prevent rollovers.
After getting hooked on racing, he and his partner Wayne Gapp established their own racing team in 1970. Between the years 1970 and 1975, the duo won many titles in the Pro Stock class of the NHRA, AHRA drag racing competitions, and IHRA.
In 1976, he formed Jack Roush Performance Engineering. Later on, Jack joined forces with Bob Corn and Ron Woodard to establish ECS/Roush, the company that would eventually become Roush Industries.
Jack's vehicles not only won an unprecedented number of national events and a combined 24 national titles across both series in 1985, but they also dominated the Trans-Am manufacturer's championship for Lincoln-Mercury the same year.
In 1988, after 12 years of competition, he built his incredibly successful NASCAR team and further expanded his racing activities. Since then, Jack has been highly successful.
Over the course of his career, he has raced in a wide variety of motorsports series, which has allowed him to win over 400 national events and more than 30 championships.
To this point, Roush-Fenway Racing has been victorious in the NASCAR Cup Series on two occasions, the NASCAR Xfinity Series on four occasions, and the NASCAR Truck Series on one occasion.
How much is Jack Roush worth?
Jack's highly profitable firm in the racing industry has been his primary source of income for a long time, making his net worth estimation $300 million.
How old is Jack Roush? Age
It was on the 19th day of April 1942 that marked the exact date of his birth. As a result, the engineer is presently 80 years old.
Jack Roush is married to a Wife, Pauline Correll.
When it came to his romantic life, he got married to Pauline Correll, the woman he had been dating for a very long time. Jack Roush Jr. and Susan Roush are the couple's children, their son, and daughter, respectively.
However, it is reported that they have since divorced, and the engineer does not have a wife at the present day. Because Jack places a high priority on maintaining his home and family's privacy, all information regarding other aspects of their failed marriage is private.
Jack Roush's Plane Crashed in 2010.
On the 27th day of July 2010, eight years after his first plane disaster, he wrecked his Hawker Beechcraft Premier 390 jet while approaching the EAA AirVenture Oshkosh.
Jack got rushed to the hospital right after, where doctors diagnosed him with a fractured back and a broken jaw and treated him for those injuries.
In addition, he had vision loss in his left eye. Jack was able to walk away from a jet crash that occurred on Tuesday night at Wittman Regional Airport in Oshkosh, Wisconsin when he was in attendance at the annual AirVenture event hosted by the Experimental Aircraft Association.
The engineer's condition got described as serious but stable. Geoff Smith, president of Roush Fenway Racing, told The Associated Press in a text message that Jack has suffered facial lacerations as a result of the accident.
He had taken off from the Detroit airport in his personal aircraft, a Hawker Beechcraft Premier jet. During the landing, the airplane had a strong impact, which caused the fuselage to break.
Brenda Strickland, who is Roush's acquaintance, was also on board the jet when it took off. Bob Margolis, a NASCAR journalist preparing a book on his life, was informed that Jack and Strickland did not sustain any injuries requiring hospitalization.
According to the said statement, it took place at roughly 6:15 p.m. Two years later, the National Transportation Safety Board determined that the crash of Jack's Beech Premier I at EAA AirVenture was caused by pilot error.
The NTSB found that Roush did not apply full power while attempting to abort a landing on Runway 18R. As a direct consequence, Jack's jet lost control at a low height, plummeted to the ground, and broke apart upon impact.
Is Jack Roush still Alive?
The businessman is very much alive at the present time. The engineer is doing well, contrary to the widespread speculation that he has passed away.