If you are a fan of the Street Outlaws, then you probably know who Kye Kelley is. He is a race car enthusiast known for his appearance in the show.
He also is known for owning a garage that focuses on car performance improvement named Down South Performance, co-owned by Greg Champagne.
Kye Kelley has a busy career but does he still have time for a relationship? Read this article to learn more about the reality TV show star and his Net Worth, ex-wife Alisa Mote, and Girlfriend.
Who is Kye Kelley? Wiki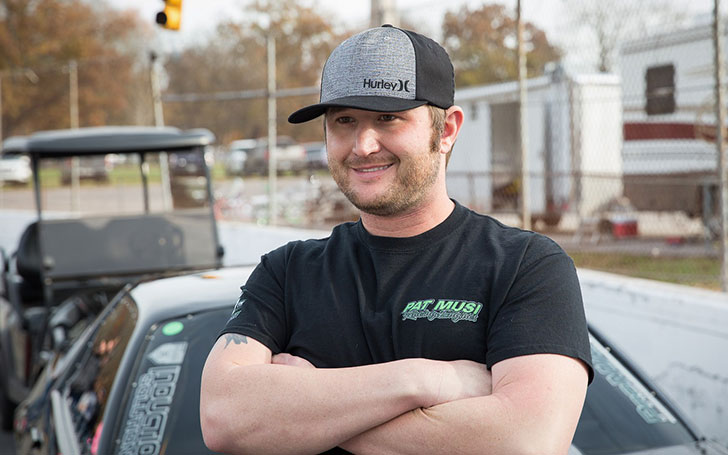 Kye Kelley is a humble kid who started racing before he even got his driver's license. At the young age of fourteen, he started racing using dirt bikes in his hometown.
Then, he moved to real car racing in a Chevy II Nova. But since this was his friend's car, he wanted to have his own, so he decided to work at the local grocery to afford a car.
Before getting big in the Street Outlaws show, Kye was working at an oil refinery. According to him, he was earning as much as $10 per hour of work.
He steadily worked up the ranks and became a supervisor after ten years of work. But in 2012, Kelley decided to quit and start a car business.
Kye used the money he saved from his previous work and opened up a garage. Alongside Greg Champagne, they named it Down South Performance.
On his Instagram account, with more than one hundred eighty thousand followers, he shares his races with his car "Shocker." The reality tv show star tours around the country to test out other racers and their builds.
Recently, he started posting on a YouTube channel named Kye Kelley Racing and already had seventy-five thousand subscribers.
Kye Kelley Net Worth, New Car, and House
After gaining popularity with the Discovery Channel show, Kye's net worth has been steadily increasing. Recent estimates show that his net worth is $800 thousand.
Because of this, it was possible for the racer to buy a new home and a new car. Although information about his new home is yet to be revealed, it is known that his new car is a custom Chevrolet Camaro.
It is named the "Shocker" for its shocking ability to drive past anyone on the race track. It was built by the Larry Jeffers Race Car shop, which made the car a lot faster and more capable of drag racing.
The black sleek-looking car has a 959 cubic-inch nitrous mill that would surely attract anyone who is looking.
Kye Kelley was previously married to Alisa Mote.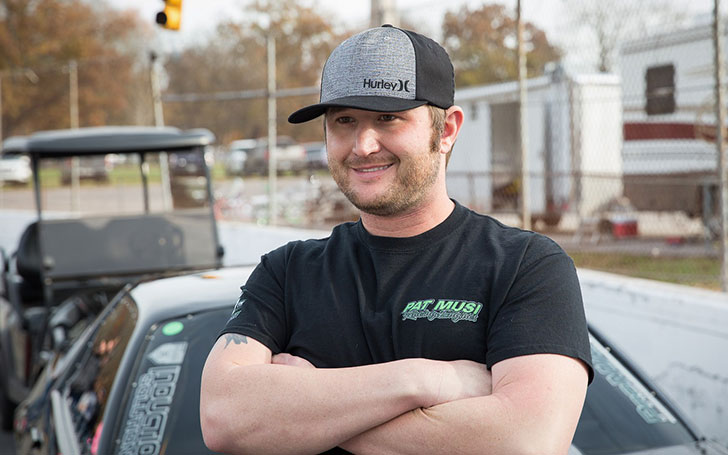 The Street Outlaws star has had a very eventful love life in recent years. His first wife is a lovely woman named Alisa Mote. The two got married in the year 2014. Their love for each other resulted in a beautiful child.
Unfortunately, things did not go the way they wanted. According to the lovely woman, misunderstandings ultimately led to their demise, and they decided to end their union in 2017. Now, the ex-couple are divorced and have their own love life.
Who is Kye Kelley's ex-wife Alisa Mote?
Alisa's fame came directly after his then-husband got into the spotlight. Although she remained private, a few things about the lovely woman came to light.
Mote was born on the eighteenth day of February in the year 1992. She grew up in Mississippi with her two siblings.
Kye Kelley is currently engaged to their girlfriend, Lizzy Musi.
Kye was married in his previous relationship but ended up in a divorce. Luckily for him, he found love again in 2017 with Lizzy Musi.
Recently, the couple revealed that they are ready for marriage. In an Instagram post, Lizzy shared an image of her engagement ring, hinting at her yes answer to Kelley's question about marriage.
Lizzy is also a car enthusiast, just like Kelley. The lovely woman also races professionally, just like her fiancée.
According to statements, this is one of the reasons why they clicked so fast and have excellent compatibility with each other. At an early age, Liz had already started racing.
Some of her races joined are the American Drag Racing League and Professional Drag Racers Association which she won in 2014.
How old is Kye Kelley? Age
Since his youth, Kye has already had an interest in cars and racing. Because of this, many fans are curious to know his age.
As per the latest reports, the reality racing show star is said to be thirty-five years old. He was born on the nineteenth day of May in the year 1987.