Suraj Nambiar is an Indian man who became famous as a businessman and as a Mouni Roy husband. He is currently located in UAE and made a name for himself as an investment banker and a successful multimillionaire. The entrepreneur boasts a membership with the Chartered Alternative Investment Analyst Association.
Are you curious about the famous entrepreneur and Mouni Roy's husband, Suraj Nambiar? Read more to know about his net worth and age in this article.
Who is Suraj Nambiar?
Suraj Nambiar is an entrepreneur turned celebrity after tying the knot with the Indian actress Mouni Roy. He came from Bengaluru, India, and studied at R.V. College of Engineering.
After studying there, he moved to the London School of Economics to add more to his knowledge. Then, Suraj went to the United States of America to try and start a business in real estate and trading.
Now, he resides in Dubai, where he has become a well-known investment banker. He is also part of the ICICI Financial Services as well as the CAIA.
Aside from this, he also owns the Ultimate Gurus app, where people who are aiming for success in different areas can find help and guidance.
In his Instagram account, with more than one hundred thousand followers, the Indian entrepreneur shares his daily life of working and traveling to different places in the world.
Suraj Nambiar Net Worth
His real estate industry success has increased his net worth massively. After a series of good decisions and investments, Nambiar's net worth is estimated to be a whopping $6 million. This is also because of his business in Dubai and other business endeavors.
Suraj Nambiar Age
Although he has achieved a lot, it is surprising to know that Suraj is still young. The Indian man was born in the year 1986 and is currently 36 years of age.
Suraj Nambiar is Mouni Roy's husband.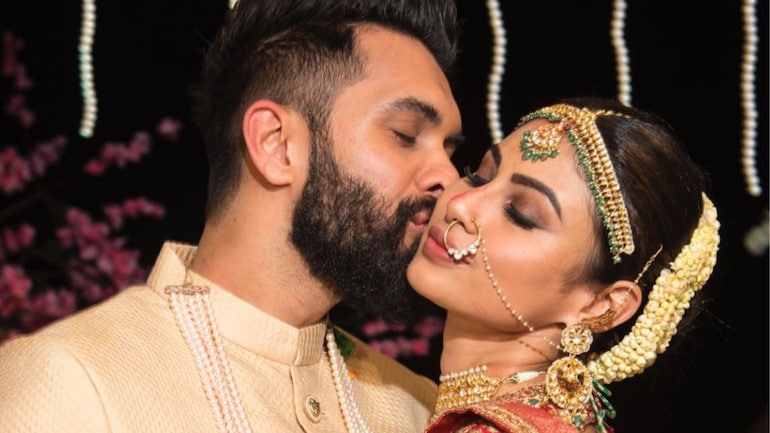 After having a successful career as a businessman, it is only right for Suraj to have a successful partnership as well. This is why Suraj's wife is the beautiful Mouni Roy.
The couple recently got married. They exchanged vows and tied the knot on the 27th of January in 2022. Fans are waiting when the two would have their first child.