If you are a fan of customized automobiles, you must have followed the show "Texas Metals." It is a famous American TV show which had its debut on Motor Trend Network and is now accessible on Discovery Plus. The Texas Metal show isn't canceled. Read to know about the cast members and the location.
The show features a group of skilled automobile specialists at Ekstensive Metal Works who work daily to transform regular cars and trucks into special ones.
Now, with the 6th season of the show currently airing, there have been rumors circulating among viewers that "Texas Metal" has been canceled. Is it true?
Let's find out without any further ado. Here we have also gathered a brief detail about each cast of the show.
About the Show Texas Metal
Texas Metal is a reality television program that shows how dream cars are turned into reality.
The show follows the work life of Bill Carton and his team at Ekstensive Metal Work as they transform any ordinary four-wheeled vehicles into distinctive and extraordinary works of art. However, Monster trucks and Muscle cars are the store's main attractions.
The store was established n 1994, and since then, it has won multiple awards and has been featured in various magazines for its remarkable transformation.
Some of "Texas Metals'" adored automobile collection includes "The blacked-out 2021 Cadillac Escalade," "2016 Ford F-150," etc.
Moreover, the renowned "Texas Metal" team successfully completes an estimated 25 to 30 projects each month while facing complex changes and constrained timelines.
Nonetheless, as one of the best automobile customization firms, the team has even transformed the vehicles of celebrities like John Cena
Is Texas Metal Cancelled?
No, Texas‌ Metal is still on television and is being viewed by millions of audiences.
There has been some misunderstanding about the show's status because its IMDb bio said it aired from 2017 to 2019, implying that it had been canceled. But this information is false since the show's sixth season recently began airing on January 18th, 2023.
Eight episodes of Season 6 have aired as of March 8th, 2023, and the remaining episodes were aired by mid-April. On April 12th, the ninth episode of the season was set to air.
Texas Metal had its debut on Motor Trend, but now it is also accessible on Discovery +. Hence, the show viewers may still enjoy the show without any problem.
Texas Metal Cast: 
 "Texas Metal" has brought together a team of highly skilled automobile specialists to create customized automobiles as per their client's needs. Now, let's have a brief look at each cast and learn how they contribute to the show.
Bill Carlton – Owner of Ekstenvive Metal Works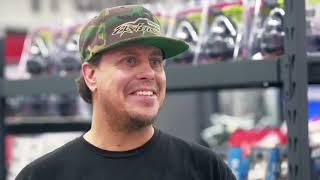 44 yeras old, Bill Carlton owns the famous automobile store Ekstensive Metal Works based in Houston. He founded the store in 1994. With yeras of experience in the automobile industry, Carton produced the TV show "Texas Metal," aiming to showcase his team's extraordinary work.
Hence, he is also one of the prominent cast members of the reality show, who has been continuously serving the show since Season 1 in 2017.
Growing up around automobiles, Carton is the 3rd generation welder in his family, and he specializes in transforming any corroded, old vehicle into a high-performing one.
Finally, Bill Carton lives in Houston with his wife, Jennifer Carlton, and 3 adorable kids, Corbin Carlton, Keegan Carlton, and Presley Carlton.
Tim Donelson – Store Supervisor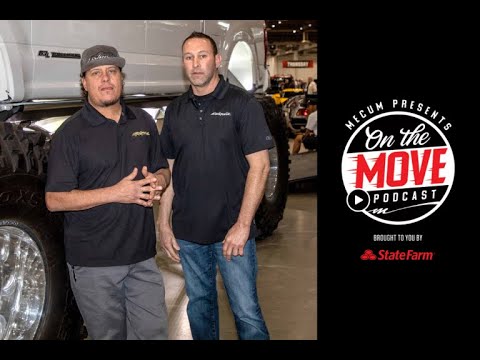 Donelson is a passionate automobile enthusiast who has dedicated his life to customizing vehicles and helping animals. He is best known as the store supervisor of Ekstensive Metal Work from his appearance at Texas Metals.
Born in Alvin, Texas, Tim has been working in the automobile sector all his life and credits his mother for his successful career.
As of 2022, Carlton has finally resigned from Eksteinsive Metal Works after serving there for almost a decade. As per the recent updates, he is now a full-time employee at another automobile customization firm, Timmy Jones Machine Fab.
Nonetheless, he lives in Friendswood with his fur baby, Mr. Bleu, a rescue dog who also advocates for animal rights.
iii. Jamie Dwayne Marshall – Welder and Fabricator
Marshall is a skilled and humorous automobile fabricator and welder widely loved by the public on "Metal Texas."
He has been a part of the show since Season 1 and has been working with Bill Carlton at Ekstensive Metal Works for many yeras.
Though he specializes in welding and fabrication, his automobile skills extend beyond that. As per his bio on Facebook, he mentioned that he was a vehicle painter and body at Auto Body Solution prior to his involvement with Ekstensive Metal Works.
Moreover, the man resides with his long-term girlfriend, Tamara Keeper, in Houston. The pair have been in a romantic relationship for over a decade.
Jamie celebrates his birthday on November 12th every year.
John Villarreal-Vega – Metal Fabricator
Mr. John is another talented cast of "Texas Metal," who serves as the metal fabricator at Ekstensive Metal Works.
He has been on the show since Season 1 and can be seen working hard to make custom vehicles for their clients.
As Vgea loved automobiles from a young age, he studied metalworking and custom painting at Houston University. So, besides being a TV personality, he manages his family's business.
In September 2022, Timmy left Eksentive Metal Works after serving there for 10 years. He now works full-time at his personal vehicle customization and fabrication shop, "Timmy John's Machine and Fabrication."
Nonetheless, he lives in Houston with his wife, Maria Vega, and 2 little sons.
John Burgess- Major Bespoke Interior Persona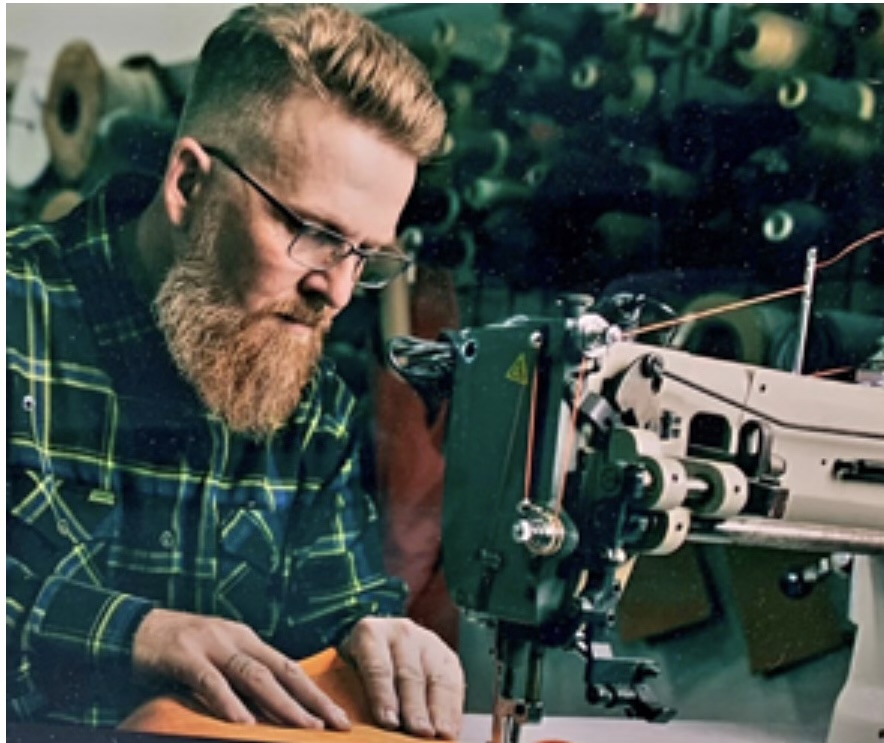 John Burgess joined "Texas Metal" in 2020 from its third Season. He is the major bespoke interior persona at Eksentive Metal Works.
With more than 3 decades of experience in the automobile customization industry, this Texas Metal cast is known to be one of the pioneers in vehicle upholstery.
He was born and raised in Northside Houston, texas, and is in his early 50s.
Jessie Flores- Welder and Fabricator
Jessie is an incredible employee at Ekstensive Metal Works, and his outstanding welding and fabrication skills are evident to the viewers of "Texas Metals." The creators of "Texas Metal" were impressed by his extraordinary skills, and on February 11th, 2020, he appeared on the program from the 4th episode of Season 3.
Apart from that, Flores prefers a lowkey lifestyle, and very less is revealed about his personal life.
Valerie Nicole Riojas- Sales Representative
Texas Metal castValerie is the one and only female at Ekstensive Metall Works and "Texas Metals.". While other cast are mainly involved with building a customized automobile, Valerie, on the other hand, serves as the sales representative from the show's very first season.
Apart from the members mentioned above, there are some other casts who play an important role in the proper functioning of the store, and they are Heather Moore, Thomas Orlando, Rudy Mora, Edgar Rojas, and Ryan Garner.‌
Where is Texas Metal Filmed? Location
"Texas Metal" is filmed precisely at 1804 SUNNY DR, Houston, Texas, at Ekstensive Metal Works.
As the show is based on the everyday work life of the Ekstensive Metal Works team, the show's shooting is basically based around the workshop.