Luke Grimes, who portrayed Kayce Dutton in Yellowstone, has been dating Bianca Rodrigues, a Brazillian model, for a couple of years. Until they got hitched in 2018, the couple had been together for a long time. now, let's get to know more about this gorgeous model and Yellowstone star's beloved.
Who is Bianca Rodrigues Grimes?
Bianca Rodrigues Grimes is a successful Brazilian model born on August 9, 1996. Before relocating to the US to pursue a modeling career, she resided in Brazil. She became more famed as the wife of Luke Grimes, who portrays Kayce Dutton on Yellowstone.
Bianca Rodrigues Grimes's Husband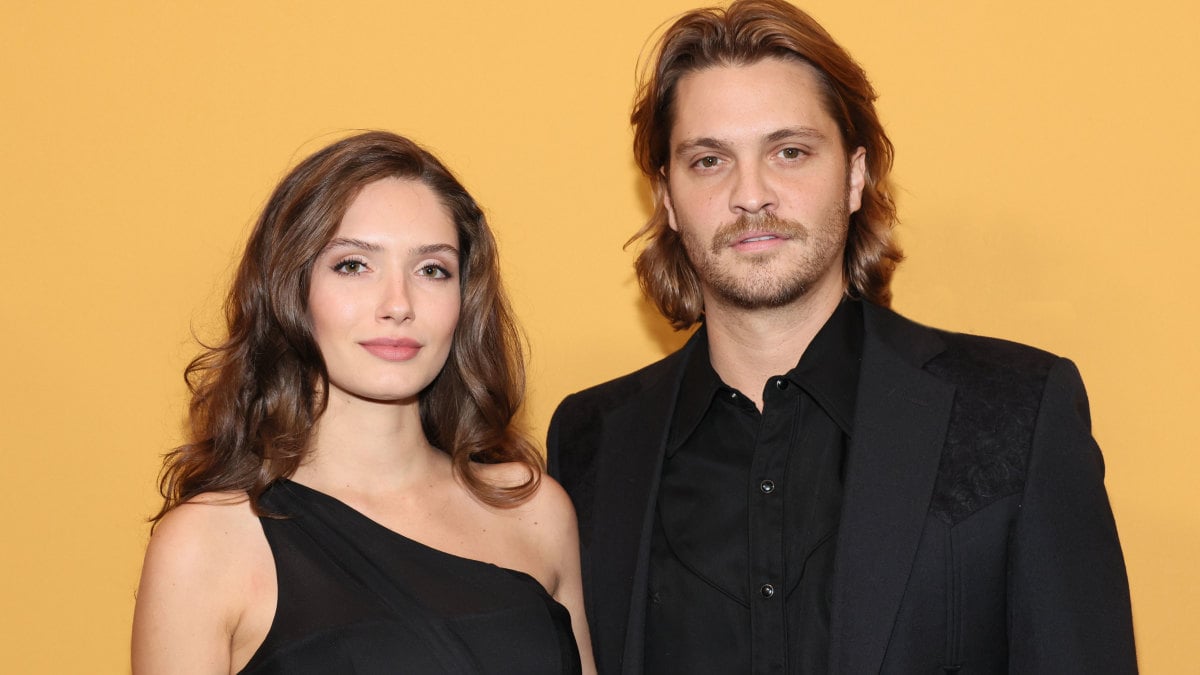 Due to his portrayal of rancher Kayce Dutton in the TV show Yellowstone, Luke Grimes has gained widespread fame. Yet notwithstanding his popularity in film, Luke has been able to maintain a very discreet personal life.
Luke Timothy Grimes is a famous American actor who was born in Dayton, Ohio, on January 21, 1984. In 2006, he made his acting debut in the movie "All the Boys Love Mandy Lane."
He is most recognized for his work in television dramas, including "Yellowstone," "Brothers & Sisters," and "True Blood. Luke has also starred in movies such as "50 Shades of Grey,"
"American Sniper," and "The Magnificent Seven."
He exchanged vows with his gorgeous Brazilian model girlfriend, Bianca Rodrigues Grimes on 21st November 2018. The two allegedly began dating in 2016.
The pair sometimes shares photos of their daily life on Instagram. While Bianca and Luke have mostly maintained their romance private, the model has accompanied her actor hubby to a few red-carpet appearances.
Bianca lives in "Yellowstone" city with her husband
Luke and Bianca relocated to Montana to shoot the Yellowstone series, putting aside the rush and bustling of Los Angeles.
Bianca frequently updates on Instagram about their lifestyle in Montana, with the majority of her pictures showing Luke and her dwelling in a campervan.
An Absolute Insta Queen
Bianca enjoys updating on Instagram, contrasting her hubby Luke who doesn't quite use social media. She has an Instagram fan following of 241k followers and is quite active on it.
Luke Grimes wife Bianca often publishes a lot of images from her travels, which include taking her to destinations like New Mexico, Colorado, Wyoming, Texas, and of course, California. She furthermore enjoys posting pics of herself and Luke.
Since 2016, Bianca has regularly posted on her Instagram account. While she posts most of her entries in English, she often switches to her home tongue Portuguese.
Kids
If you're thinking about where the little ones of Luke Grimes are, then I'm afraid there are none! Luke and Bianca are currently child-free and seem to be busy chasing their career dreams instead. Hence, they do not have any kids of their own just yet.
Huge Cat Lover
However, as far as kids go, Bianca's two fabulous cats, Zelda and Buck, are the closest thing this couple has.
Bianca is crazy about cats and can't help but post about her furry friends all over her Instagram.
Her Bengals, Buck, and Zelda, live the life of luxury and even have their own Insta account with the handle "@buckandzelda."
Talk about famous furballs! Bianca really spoils her cats, taking them on walks and even bringing them along on trips with her and Luke.
Luke Grimes Wife Bianca Rodrigues Grimes is a Colter Wall Fan
In an interview with Rolling Stone, Luke revealed his musical ambitions, namely, intentions to make an album.
The star also spoke up regarding the music taste he and his spouse share and what they tend to at home. Colter Wall, a Canadian country artist, is said to be a favorite of the Grimes couple.
Bianca even posted a selfie with Wall in Whitefish, Montana, in July 2021. She also captioned it about how she had the opportunity to meet one of her favorite artists and described him as a great and down-to-earth person.
Bianca Rodrigues Quick Facts
| | |
| --- | --- |
| Full Name | Bianca Rodrigues Grimes |
| Date of Birth | August 9, 1996 |
| Place of Birth | Brazil |
| Nationality | Brazilian |
| Occupation | Model |
| Height | 5 feet 9 inches |
| Weight | 55 kg |
| Spouse | Luke Grimes (m. November 21, 2018) |
| Instagram | @realbiancarodrigues |
| Net Worth | $67 million |