Jeffrey Young is an experienced veterinary officer and reality tv personality who has worked with Animal Planet for years. Long before he launched his clinic, Jeff served as an Animal Control Officer. His time as a control officer was marred by several animal abuses and neglect cases.
It inspired him to set up Planned Pethood Plus in 1990 and also set up a career in television.
His newfound fame meant that several news outlets started writing about him. One such story claimed that Dr. Jeff Vet had died. Let's finally address these rumors.
Dr. Jeff Rocky Mountain show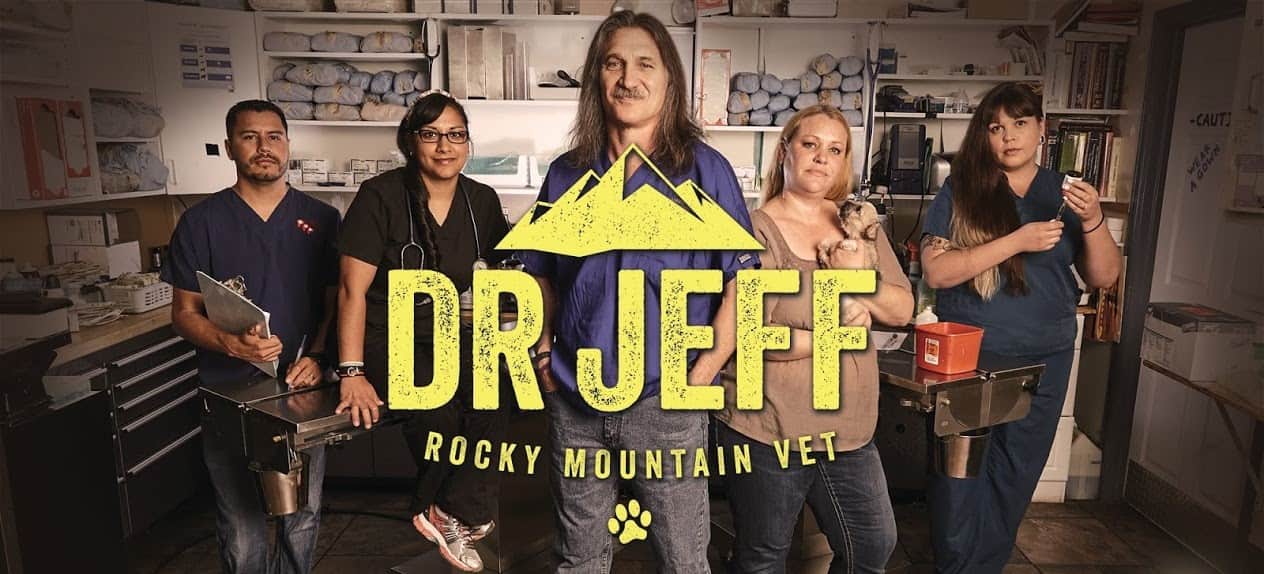 Dr. Jeff Rocky Mountain Vet is a show that came to be because of the important work done at Planned Pethood Plus.
In the 90s, Dr. Jeff launched a low-cost animal clinic that would offer affordable neutering and spaying services. This would help control the pet population, directly affecting their quality of life.
With time, however, the clinic started offering complete veterinary services.
In the two decades that his mobile clinic has been operational, Jeffrey has personally helped neuter over 160,000 domestic animals.
Unsurprisingly, the Animal Planet Network reached out to him about the prospect of reality television.
Consequently, Rocky Mountain Vet officially aired on July 11th, 2015. In the pilot, Jeff and his team worked around the clock to revive a dog that went into cardiac arrest.
Each episode from then on saw Jeffrey Young and his team tackles several interesting cases. They juggled minor & major surgeries on a day-to-day basis.
If this is not enough, Dr. Jeff also offers mobile vet services, driving to ranches and farms within Colorado and beyond. Since launching in 2015, fans have been treated to eight seasons, with a ninth one reportedly in the wings. Notably, the series has maintained an average rating of 8.8/10 on IMDB.
Dr. Jeff Young battled Cancer that led to a rumor of his death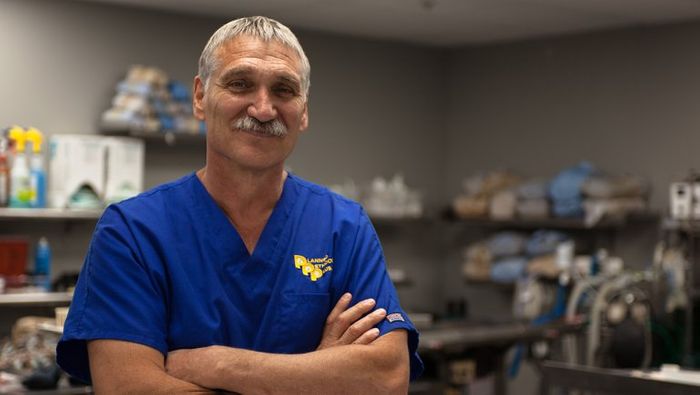 A year after his reality show officially aired, Dr. Jeff Young received some devastating news. His doctors told him he had B-Cell Lymphoma, a type of cancer. If that wasn't worrying enough, further tests showed an 8cm lump in his lungs.
Jeff had to undergo extensive chemo-therapy sessions to reduce the size of the lump before doctors could operate.
This, of course, meant that he lost his shoulder-length hair, adopting a completely shaved head. Once he was done with chemo, Jeff had to undergo several intense surgeries to have the mass removed.
The road ahead was long and difficult, plagued with days when Dr. Young was nauseous and bedridden. Days like these took a toll on his friends, family, and employees.
Jeff was an energetic and fiery character who was now forced to contend with the harsh reality of being a cancer patient. In the end, however, Jeff could fully recover and go into remission.
Besides dealing with cancers, Dr. Jeff also had to contend with fake reports that alleged he had died. However, there was no truth to these rumors in the slightest. Dr. Jeff vet dies is nothing but a rumor
Did anyone die on Dr. Jeff Rocky Mountain Vet as of 2022?
So far, we could not find any reports about any cast member of Rocky Mountain Vet dying. We can confirm that most of the cast members, past and present, are still alive and well.
All reports that claimed that Dr. Jeff had died were completely fabricated. As we have already proved, he is alive and well and still practicing at Planned Pethood Plus.
While we have not had any deaths on the show, we have had a few departures since the show aired. For instance, Dr. Nichols decided to leave the clinic two years after she first joined the team.
She is, however, still alive and practicing at a different center. Moreover, the show's original narrator, John Schwab, also left in 2017. Again, John is still alive and even went on to work on Netflix's hit show, Queen's Gambit, back in 2020.