Duck Dynasty is a reality show that details the extraordinary lives of the Robertsons, a family with a multi-million-dollar duck business. As the show's title suggests, the Robertsons' company mainly manufactures products for duck hunters, with their main export being the famed 'duck commander.' Do you want to know about the Duck Dynasty Cast member's death? Read this.
A review of the show's IMDb page revealed that it first premiered back on the 21st of March, 2012. Some of its main cast members included the likes of Si, Jase, Willie, Kay, Phil, and Korie Roberson. Recently, rumours started circulating that a Duck Dynasty cast member had died. Is this fact or fiction?
Has any Duck Dynasty cast member Died?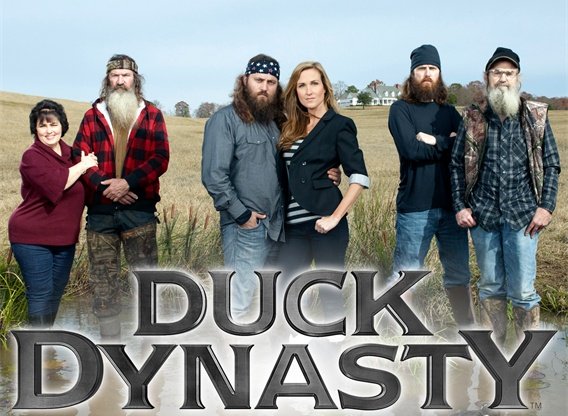 Owing to the show's popularity, several rumours about the cast members would surface on a regular basis. One such victim of false news was Si Robertson. Back on the 11th of March 2020, Si had to make an official post on his Facebook page, assuring fans that he was alive.
https://www.facebook.com/OfficialSiRobertson/posts/3142496609142734
Reports about his death began to surface after he collapsed in the woods. Several outlets suggested that Si Robertson had succumbed to a heart attack, leading to an outpour of support from fans. Si rubbished these reports immediately, reaffirming that he was very much alive.
We should, however, point out that there has been a cast-related death over the years.
Duck Dynasty Cast' Father Died of cancer
Back in December 2010, Jessica Robertson revealed that she had lost her father after a prolonged battle with cancer.
The news came as a shock, particularly as doctors had predicted that he'd live for another one and a half years. This was after his initial terminal diagnosis.
In a post released in January 2021, Jessica talked about how grateful she was for the six extra months she'd gotten with her father. Her husband and Duck Dynasty Co-star Jep also eulogised his father-in-law. Jep Robertson talked about how Jessica's father had helped shape his life.
Duck Dynasty Cast Accident and Injuries
Sources say that there have been several accidents related to the Duck Dynasty Cast. During the fourth season of the show, Si Robertson was involved in a scary accident.
While driving with fellow co-star Willie, they lost control of the vehicle, which led to the crash.
The aftermath of the whole ordeal was that Si needed a wheelchair to move around while he was recovering. In a separate incident, Kay Robertson, who fans recognise as the matriarch of the Robertson clan, also suffered a serious injury.
Her family revealed that Kay had to be hospitalized after an attack by the family dog, Bobo.
The dog bit her face, leaving a piece of her lip completely torn off. Phil Robertson talked about the incident on his podcast.
Kay was leaning in to give the dog a goodnight kiss but ended up startling the sleeping animal instead. In response, the dog lunged at her out of fear.