Hector Martinez is a tv personality and Dr. Jeffrey Young's right-hand man. Aside from being an assistant vet, Hector has several other tasks and duties at the clinic.
For instance, Martinez tends to supervise construction work whenever something needs to be done at the center. Besides this, Hector is also tasked with PR duties, which means that it is his responsibility to improve Planned Pethood Plus's public image.
Presently, a few reports claim that Hector has left Dr. Jeff Rocky Mountain Vet. If so, where is he now?
Who is Hector Martinez?
Hector Martinez is a reality star on Animal Planet's Rocky Mountain Vet. Fans of the popular show will be fully aware of who Hector is, as he frequently accompanies Jeff on house calls.
Looking at Martinez's history, we found that he was born in Mexico, where he'd stayed for two years before his family moved to Colorado.
Consequently, Hector would grow up in America. He and Dr. Jeff met when the former was still a high school student.
Before becoming a tv personality, Jeff was actively involved in outreach programs in the community. One program involved mentoring promising athletic students, one of which happened to be Hector Martinez. The two quickly developed a close bond, further highlighted by Jeff's decision to buy him new shoes.
Hector came from a low-income background, so his parents couldn't afford to buy him the running shoes he needed to compete. Their working relationship continued to flourish after high school, with Jeff offering Hector a place at Planned Pethood Plus.
Before he joined the mobile clinic, however, Hector decided to gain some experience by working for a variety of non-profit organizations.
He officially joined PPI back in 2001, starting as Dr. Jeff's assistant. Two decades later, Hector now serves as PPI's clinic manager.
What happened to Hector from Dr. Jeff Rocky Mountain Vet?
Martinez was introduced as a vet technician on the show back in 2015. Most people quickly picked up on the fact that Hector constantly accompanied Dr. Young on most house calls.
One memorable episode saw Hector and Jeff take on the unenviable task of neutering a camel. In another episode, Hector was also part of the team that operated on a trio of wild wolves that needed emergency surgery to survive.
Aside from working with Young, Hector also got the chance to travel with other vets like Dr. Nichols. On one occasion, the two ventured to Douglas County to tend to a few horses.
Most recently, Hector accompanied Melody to a wild animal sanctuary that housed tigers and other wild animals. Surprisingly, they all made it back in one piece!
Back in 2020, the show went on a hiatus after its seventh season. It would take another two years before the eight-season aired in 2022. One notable difference was that Hector was not featured as often as he used to.
Where is Hector from Dr. Jeff Rocky Mountain Vet now?
At the time, it was rumored that he wanted to take some time off to spend with his family and adorable dogs.
However, this doesn't mean he quit his job at Planned Pethood Plus. No, Hector still serves as the center's manager and a vet technician. His relationship with Dr. Jeff is also still intact.
Hector's Twitter account shows that the two remain close to this day. Furthermore, Hector is still based in Colorado with his wife and daughter, Daphne. Aside from this, the family also raises three dogs, Wokie, Samurai, and Caesar.
Age and Nationality.
Hector Martinez is a man who is in his 40s. This tells us that he was born sometime in the mid to late 80s in Mexico City. As far as nationality goes, he holds two citizenships, a Mexican and an American one.
Hector's wife and children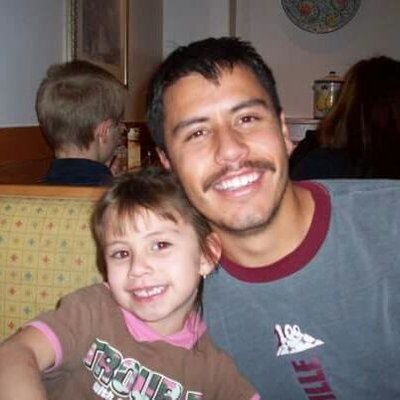 Hector is currently married to a woman named Silvia Martinez. Though there are no concrete reports on when the two met, it has been highly suggested that they are high school sweethearts.
If this is the case, they have been together for over two decades. In the process, the couple has had one child, a daughter named Daphne Martinez.
Remarkably, Daphne already seems adamant about following in her family's footsteps. Over the years, she has accompanied him on a variety of trips across Colorado, visiting ranches and farms in the process.
The experience has given her a foundational knowledge of veterinary medicine. Daphne was even featured in the latest season of Rocky Mountain Vet.