Television programs have hired cast members with great chemistry during their shows' screentime, and some co-stars were always mistakes as lovers. Today's article will discuss the ongoing rumor about Phil Torres and Jessica Chobot's marriage.
The tandem has appeared in many episodes, which sparked rumors about the actual score between them. Many fans have had enough of waiting for the confirmation, and we will give answers to the questions about their relationship, so keep reading!
If you are one of the regular watchers of Expedition X, you should continue reading this article because we have all the answers you need. So keep reading to know more about Jessica Chobot's Wikipedia-like biography and her relationship with Phil Torres.
Who is Jessica Chobot?
Many people have described Jessica Chobot as a stunning woman with great communication skills. She is a famous host that appeared on many television programs that are also being televised on Xbox Live, like Weekly Wood and IGN Strategize.
IGN News has trusted the on-camera host, and she did not disappoint them as she always delivered information well and was well-mannered in front of the camera. The famous author was born in Buffalo, New York, the United States, on July 7, 1977, and is now 44.
Fans have noticed how beautiful the host is, and they could not help but compliment her looks as she does not look like her age. Chobot was given another perfect opportunity when she was selected by the Nerdist News to be their main host.
After giving an excellent performance, she was also assigned by Nerdist Industries to be the host of Nerdist News Talks Back. However, six years was enough for Chobot, and she decided to leave the company.
New doors had opened for Chobot when she decided to launch the Bizarre States, a podcast she launched before leaving the Nerdist Industries. The famous on-camera host also answered callers' questions every Monday when she became a weekly guest for Maxim Radio. 
Are Jessica Chobot and Phil Torres Married?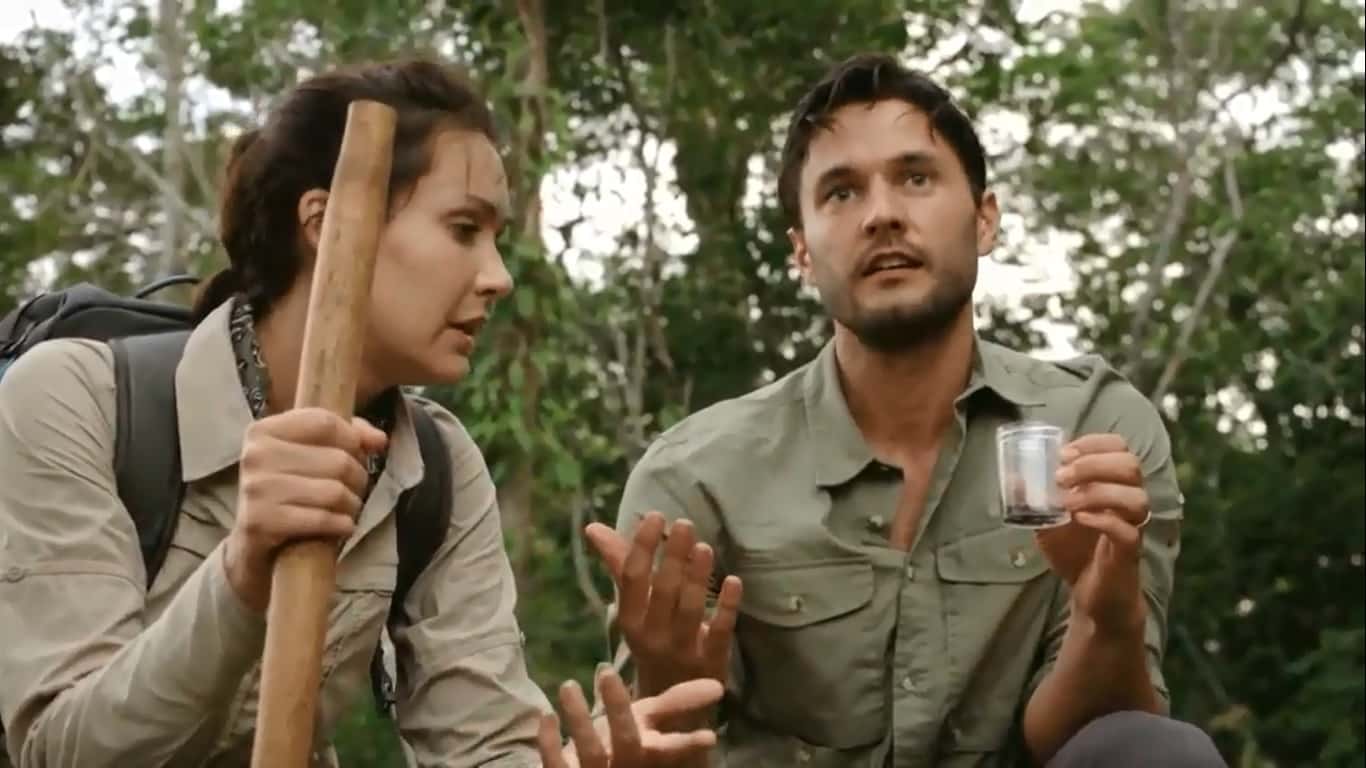 Social media became close to the author's heart as her job focuses on the majority of digital and technological advancements.
Moreover, Chobot did not escape rumors and kept being questioned by internet users if she was having a romantic relationship with Phil Torres.
The pair started to gain attention from viewers when they were first seen on the Discovery Channel show Expedition X. Regular watchers of the television program could not help but notice their smiles and kind gestures to each other.
The real score between the pair will be revealed right now as we have gathered all the information and found out that Jessica and Phil are married, but not with each other. Unfortunately, it should sink for the people who wanted the boat to sail as they both have spouses.
Phil Torres is Married to his wife Silja
Jessica Chobot and Phil Torres appreciate their fans' love for them, but they already have their partners. It will be inappropriate to link them romantically. Phil Torres is married to his wife, Silja Torres, a Norwegian model.
Phil and Silja tied the knot on September 23, 2018. They gave birth to their first child on March 20, 2022. Furthermore, Jessica Chobot got engaged to Blair Harter on August 21, 2011.
The on-camera host decided to exchange vows and rings with the G4tv star on February 18, 2012, and they looked happy more than ever. After a year of being a married couple, they gave birth to their first child on March 6, 2013.
Jessica Chobot and Phil Torres are not married, but that does not mean that you should not support their careers! They form a good team on Expedition X, and the chemistry does not affect their personal lives as work is separated from their love lives.