In a world where people barely step their foot out to get food, Matt Raney is an extraordinary man who hunts in the wild to feed his family. The hunter and his family live in a homestead in Alaska and practice a remote life; where Matt says he does not even remember the last time he ate fast food or bought meat from the market. Read this to meet Matt Raney's wife and kids. Know his net worth also.
Now many of you may also recognize Matt Raney from Discovery channel's TV series, "Homestead Rescue." The show featured the survival skill of the Raney family in Alaska while helping other homestead residents with the necessary skills to opt for the lifestyle.
Currently, the show has successfully wrapped up 9 successful Seasons since 2016 and is premiering Season 10 as of March 2023. Now, stay with us to learn all about Matt Raney, his love life, and his children.
Who is Matt Raney? His Bio
40 years old Matt Raney is a hunter born in July 1982 in Wasilla, Alaska. He was raised by parents Mollee Raney (mother) and Marty Raney (father), along with 4 siblings.
He is the youngest and only son in the family, with 3 elder sisters, Melanee Whitehorse, Miles Raney, and Misty Raney. Likewise, Matt's dad is a hunter, mountain guide, stonemason, and singer, and the family mostly depends upon his hunting for survival. But growing up, Matt and his siblings were taught the necessary survival and hunting skills.
Inspired by his father, Matt is now the most skilled hunter in the family, whose main objective is to keep his family's freezer full of meat. He once said that he had encountered many threatening animals, including wolves and bears, and had even run naked with Caribou.
When not hunting, Matt works with his father in the family business, Alaska Stone and Log, a homestead-building business. As only hunting won't make you survive the harsh climate of Alaska, Matt often goes fishing with his sister Misty.
Nonetheless, the hunter also learned farming and cattle-raising from his uncle and aunty. As the Raney family is one of the few people living a sheltered life in the harsh, icy Alaskan climate, their inspiring lifestyle has been featured on television since 2016 by the Discovery network.
Matt Raney's Wife Katie Raney: Love Life and Kids
Mr. Raney has been married to his beautiful wife, Katie Raney, for 6 years. The pair got married on 2nd May, and for their 6th Anniversary, Matt posted a series of cute pictures with his wife on Instagram  and wrote, "Six years married to this amazing woman! How could our little slice of life get any sweeter?!"
As the couple is private about their love life, we are not sure when and how the pair met, but it appears that they must have dated for some time before walking down the aisle. Now, Matt and Katie's love has brought 2 beautiful lives to earth. The pair are the proud parents of a son and a daughter.
According to the source, they welcomed their older kid Indy Raney on 17th March, and he is 5 years old. Likewise, their daughter, Ruby Raney, is almost 2 years, born on August 2021.
The family now resides in a temporary homestead in Alaska near their father, Marty's land.
Matt Raney's Net Worth
Raney's net worth is reported to be $250,000. The hunter credits most of his income to his successful television appearance on "Homestead Rescue."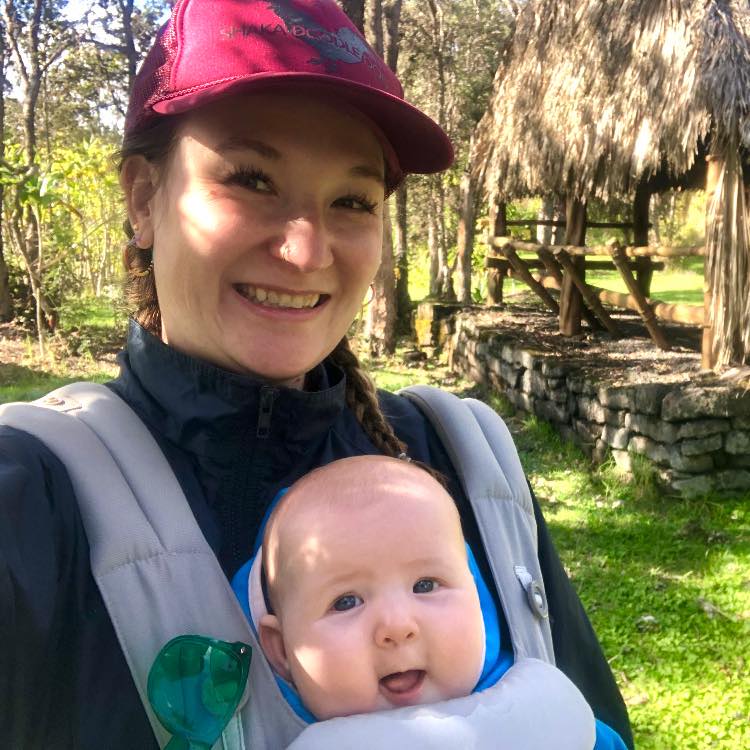 In addition, he also earns from the family homestead-building business.
Quick Facts
| | |
| --- | --- |
| Name | Matt Raney |
| Age | 40 years |
| Date of Birth | July 1982 |
| Parents | Marty Raney and Molley Raney |
| Relationship Status | Married |
| Wife | Katie Raney |
| Children | 2 |
| Profession | Hunter and TV Star |
| Net Worth | $250,000 |