Randy Fenoli is an internationally renowned American fashion designer and a television personality of TLC. He has been one of the most successful bridal designers to receive two DEBI awards. Apart from the aforementioned achievements, Randy has also published a book entitled 'It's all about the Dress.'
Being a bridal artist, Randy has been able to explore numerous private lives of brides and grooms. However, his private persona is not disclosed in public, and there are many questions regarding his personal life. His fans have always wanted to know about his rumored dating history with Michael Landry, who unfortunately passed away back in 2021.
In this article, we will excavate personal details of the TV star, including Rand Fenoli's net worth. Also, read more to observe Randy's affair with his partner, Michael Landry, closely.
Randy Fenoli Age, Birthday
The records tell that our bridal designer was born on January 30, 1964, which means he is of 58 years. His birthplace is Mount Vernon, Illinois. He was born to his mother, Jeanette Fenoli, who happened to be a veteran military nurse during World War II. He was among seven children of the Fenoli family with six brothers and one sister.
Although Randy hasn't stated any words identifying his father, he has posted multiple photos of him with his mother Jeanette on Instagram. Through an Instagram post on October 2021, our bridal consultant shared his mother was of 98 years at that time.
As per our information, Jeanette has suffered multiple illnesses like breast cancer, colon cancer surgery, kidney failure, and multiple radiation therapies.
Randy Fenoli Net Worth
As with the proverb, 'morning shows the day,' our fashion artist showed an inclination towards sewing and designing clothes from a very early age.
He was not even ten years old when he started sewing for the first time on his mother's sewing machine. As he grew up, his interest also increased towards fashion designing.
One of the milestones in his career is that he won the title of Miss Gay America back in 1990. In the competition, he acted the role of Brandi Alexander.
He was pretty focused on his designing career such that he channeled the money from the prize pool to get admission to New York's Fashion Institute of Technology.
Soon after his graduation, he opened two bridal collections categorized as Diamond Collection and Dressy Collection. Moving further, Randy was appointed as the Fashion Director for Kleinfeld Bridal, where he worked for five years from 2007 to 2012.
In the same year, he debuted as a Television Presenter in a TV show named 'Say Yes To The Dress,' which aired on TLC Network. This show continued with some adjustments till 2013.
Moreover, his TV career got an extra boost when he hosted another show named 'Randy to the Rescue .'Apart from media and fashion career, our talented designer has published a book entitled 'It's All About the Dress.
As of today, Randy earns good fortune through his diverse income sources like TV shows, his bridal collections, and his profession.
According to Celebrity Net Worth, his estimated annual salary is $3 million, and he has estimated earnings of $8 million. Also, he has 840K followers on Instagram.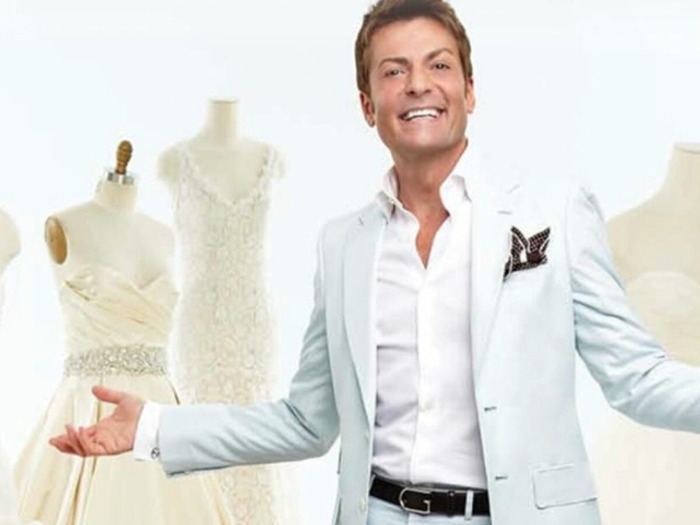 Randy Fenoli is gay
Our bridal apparel designer is gay by sexual orientation. He has admitted this fact several times over his interviews. Moreover, he is a true advocate of LGBTQ rights and has made many contributions to the respective community.
For instance, once, he designed bridal dresses that were worn by two gay brides. He visited the marriage in Oklahoma personally and clicked photos with them to upload on social media.
In addition to that, Randy's slim-fit body posture and attractive feminine behaviors make anybody guess whether he is gay or not.
He is often seen getting comfortable around ladies rather than men. These characteristics may arouse the question of whether he acts like a lady in every gay affair he has been involved in.
Randy Fenoli is Not Married to anyone now
.In the past, the TV star was rumored to date his colleague Liza Minnelli who was a renowned actress at that time.
Because both of them were popular celebrities, the public has easily taken them as a couple. However, in 2014, he clarified all those rumors by saying that the news was a hoax, and further, admitting that he was gay.
After that, he never got involved with anybody on or off the radar. He has not married anyone, neither is he seeing someone. There were no any gossips about his relationship, although something suspicious was cooking under the radar.
He had a secret affair with his partner Michael Landry. The couple enjoyed being together for more than eight years and had beautiful memories in between. Randy feels happy to get Michael in his life.
Unfortunately for him, God has not been kind to Randy as he took Michael away from him. It was the day of June 26, 2021, when his beloved partner passed away.
All that is left from Michael is the beautiful memories that Randy remembers with all his heart. It was that time when he revealed his love story through a Twitter post.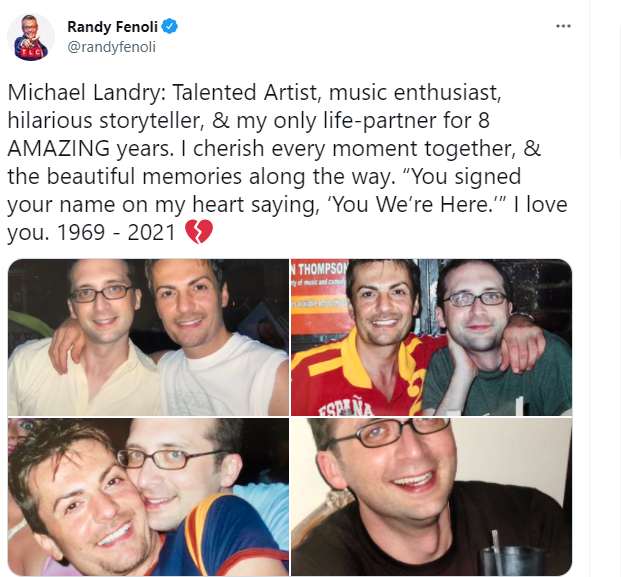 Who was Randy Fenoli's Husband, like Partner Michael Landry?
Michael Landry didn't make it to the news before he passed away. He had an affair with our gay star for a long time, and they even managed to hide that from the public.
However, his death rang the bells on social sites, and everybody started knowing him as a celebrity-partner. Grieving at his demise, Randy posted some photos of them together, which confirmed the affair between the duo.
Talking about Michael, his recorded birth date is September 2, 1969, and he was of 51 years before he died in New York. The reason behind his untimely demise has not been revealed yet.
Michael posted that he was self-employed on Facebook. Although his social media accounts were active for some time after his death, the accounts seem to be inactive now.
Apart from the post about Michael's death, Randy hasn't uttered a single about him till now, and nothing about his partner is known yet.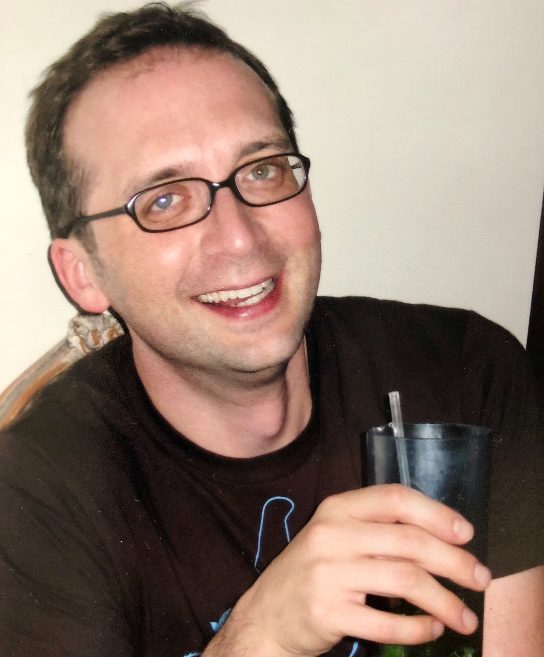 Wiki
| | |
| --- | --- |
| Full Name | Randy Fenoli |
| Age | 58 years |
| Date of Birth | January 30, 1964 |
| Mother | Jeanette Fenoli |
| Net Worth | $8 million |
| Annual Salary | 840 thousand |
| Sexual Orientation | Gay |
| Relationship Status | Single |
| Partner | Late Michael Landry (died June 2021) |