Salvatore Anthony Vulcano is a comedian, improv specialist, and television personality. Today, Sal is recognized as one of the original members of The Tenderloins, a group that paved way for the Impractical Jokers. Interestingly, Sal is also an ordained minister.
In fact, Sal would even have the owner officiating Joe Gatto's wedding. Additionally, Sal has also served as a television producer on multiple shows. As an actor, Sal would also feature on the popular TV show, 12 Monkeys. Here is a detailed look at Sal Vulcano's net worth, wife, and sister. Also, find out if he is gay.
Sal Vulcano in Impractical Jokers.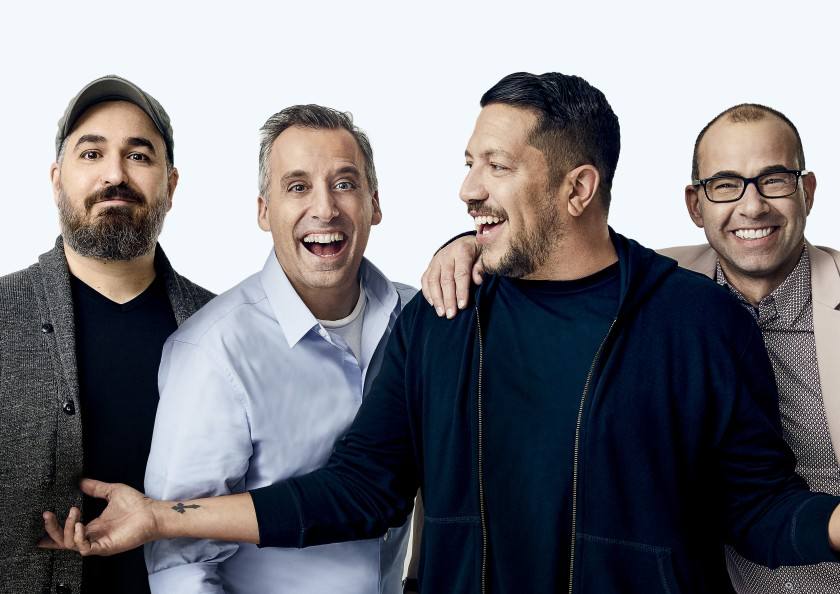 Sal first discovered his love for comedy while he was in high school. A chance meeting with Joe, Q, and Murray during a religion class eventually led to the formation of the tenderloins once the four had graduated.
Sal and his friends started recording videos (sketches mostly) and uploading everything on platforms like MySpace and YouTube. The tenderloins' popularity sky-rocketed, earning them a place on NBC's highly rated series, 'It's Your Show.'
After their memorable tv debut, Sal and the rest of the group continued to do live events, and upload videos on their platform. Four years later and the gang would get their next big break as TruTv agreed to sponsor their show. Consequently, the Impractical Jokers officially premiered in December 2011.
In the very first episode, Sal found himself at the end of one of his worst nightmares. He had to pick up dog poop and hold it for 20 seconds. Vulcano is a germaphobe, which means that he has a fear of germs. This punishment proved to be pure torture for Sal. Remarkably, the show's first season raked in over 30 million views.
So far, Sal has appeared in a total of 228 episodes. Just last year, the Jokers released a stat that showed that Sal was the most punished Joker to date. In total, he has been punished about 68 times. Another interesting stat is that alongside Murr, Sal is the only other joker who has never come out on top after an episode.
He came close once, but Murr had to throw in the towel after his tooth literally fell out. In 2020, Sal and the rest of the jokers got the chance to star in their own film: Impractical Jokers-The Movie. With the advent of the Covid-19 Pandemic, Sal and the rest of the gang had to take a step back from television.
Half a year later, and Sal was ready to get back on stage. He announced that he was going to set up a drive-in show because his rent was finally due.
Is Sal Vulcano Gay?
This is a question that first arose after the premiere of the Impractical Joker's first season. A few of Sal's dares and punishments involved adopting feminine mannerisms and even kissing other men. The fact that he was able to accomplish each task left a lot of people questioning his sexuality. This is something Sal did not talk about until he went on the Daytime Talk Show with Sally Jessy.
In this particular episode, Sal was accompanied by one of the jokers, Murr. In one of the most interesting and controversial moments of the show, Sal came out of the closet, live on air.
He'd, later on, confess that this was only a rouse to help his friend Murr finally admit that he was gay. Murr would then go on to admit that he was gay. Unsurprisingly, we later learned that this was just another punishment. The entire series of confessions were nothing more than jokes. Sal maintained that he was straight. Of course, the rumors haven't stopped regarding his sexuality, especially since Vulcano likes to keep his life private. Unlike the other jokers, he does not talk about his love life or the woman he is dating.
Is Sal Vulcano Married to a Wife?
Sal is one of two jokers who are presently not married. In an interview, Sal revealed that while he does not have a wife, he is in fact married to his work. Interestingly, a few sites have recently popped up claiming that Sal is married to a woman named Francesca Muffaletto. This, however, is completely false. As far as we can tell, Sal Vulcano is still single.
Net Worth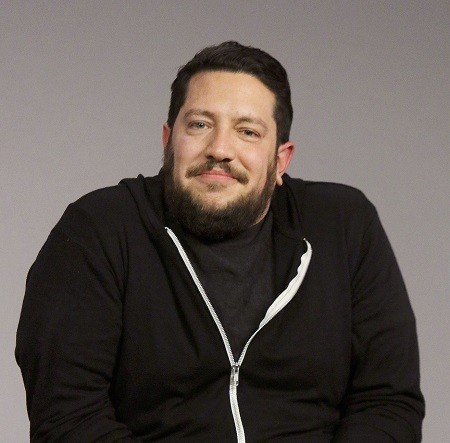 A majority of Sal's wealth and subsequent net worth has come from his work in comedy. As a member of the Tenderloins, he took home $25,000 after he and his friends emerged victorious in an NBC stand-up contest. For a long time, Sal and the rest of the gang also took home a decent amount of money from their stand-up comedy routine. The tenderloins are set to continue touring come November.
Sal and the rest of the jokers are set to tour places like Pittsburg, Salt Lake City, Syracuse, and even Minneapolis. Tickets range from $50 to $300. A good junk of the profits will go to Sal and the rest of the team.
Additionally, Sal also makes a killing-off sales from Tenderloins merch. A look at their website shows that items like the Logo Zip Hoodie go for about $60. The Logo Beenie hat, on the other hand, retails for $25. Sal and his friends share the profit generated from the sale of these products. Other than that, sources say that Sal earns $50,000 every year from Tru Tv for his work on the Impractical Jokers. As of 2021, Sal Vulcano's net worth is $7 million.
Sister Jenna Vulcano
Jenna Vulcano is a part-time television personality, receptionist, and office coordinator. Moreover, Jenna is also a philanthropist who currently partners with multiple NGOs that serve to help people. Sal's sister was born on August 4th, 1986 in Staten Island, New York to Dianne Fernandez and Sal Vulcano Sr. 2021 will see Jenna celebrate her 35th birthday.
To date, Jenna has featured three times on the Impractical Jokers. Unsurprisingly, all of her appearances have been pranks or punishments at her brother's expense. Her first appearance came during the episode titled 'Strip High Five.'
She'd later return in another joke aimed at Sal's expense. While Sal and Joe were presenting slides in the hopes of attracting potential clients, pictures of Jenna, Q and Murr popped up. These were not ordinary photos as they depicted Jenna and the other jokers in compromising positions.
The third episode Jenna starred in is easily the most memorable. As Sal was the night's biggest loser, he was forced to stand and watch as Murr legally married Jenna. To make matters worse, the rest of the family was also present during the ceremony/prank. Sal watched in horror as both Jenna and Murr said I do. Fortunately for everyone involved, Jenna and Murr signed annulment papers the very same day.
Sal Vulcano Meme.
Back in 2016, a fairly unflattering picture of Sal began doing rounds on the internet. He was much younger, chubbier, and clean-shaven than he is today. Naturally, the other jokers (Joe, Q, and Murr) dug up the picture and began using it to embarrass Sal on the show. After the picture hit mainstream media, several fans started adding hilarious captions to the picture. After the 2016 American elections, one user took the photo and superimposed it onto the map of the USA.
This made the meme even more popular, and it spread across other platforms like Twitter. A few years on and the meme continued to gather momentum.
Every time Sal lost a challenge, several fans would take to Twitter to post the image with the caption, '
Tonight Sal is the biggest loser.'
It was around this time that several Reddit users took up the mantle as well.
Some of the most hilarious takes to stem from the memes have come with captions like 'Sal couldn't get his clothes back on in time  before the kids were released into the room making him a registered sex offender.' Sal has gone on record stating how much he hates the meme. Unsurprisingly, this has only made the other jokers use it every single chance they get.
Age and D.O.B
Salvatore Edward Anthony Vulcano (Sal) was born on the 6th of November 1976 in Staten Island, New York. He is set to turn 45 years old in a few months. Additionally, Vulcano is a Scorpio, based on his date of birth. This goes a long way in explaining why he is both artistic and sensitive.
During his last birthday celebration, Sal got a special mention from St. George Theatre. Sal is a valued member of the theatre as he has graced its stage on a number of occasions. In fact, back in 2019, he asked fans to come to see him at the theatre and help him sell out all the seats. This was his one and only birthday request from them.
His Ethnicity and Nationality.
Since he was born in New York, Sal is an American man. Remarkably, Sal once revealed that he had Cuban, Italian, and even Puerto Rican roots in his family.
 Tattoos.
Sal has had a few tattoos done over the years. One of the very first tattoos Sal got was dedicated to a friend who had died. These were song lyrics to the popular hit track, Praise you by Fatboy Slim. Sal went into detail about this particular tattoo on his left arm back during the impractical joker's third season.
The second tattoo Sal has is a tribal piece of art on his right ankle. In addition to this, Vulcano also has a Celtic cross on his right wrist and a heart tattoo on his calf. His most recent tattoo however puts all the rest to shame.
Back in 2014, Q, Sal, and Murr were the victims of the very first punishment tattoos. They each had to get tattoos chosen by Joe. Unfortunately for Sal, this meant Jaden Smith's face tattooed on his thigh. Understandable, Sal walked away angry and frustrated because he couldn't understand what it had to do with him.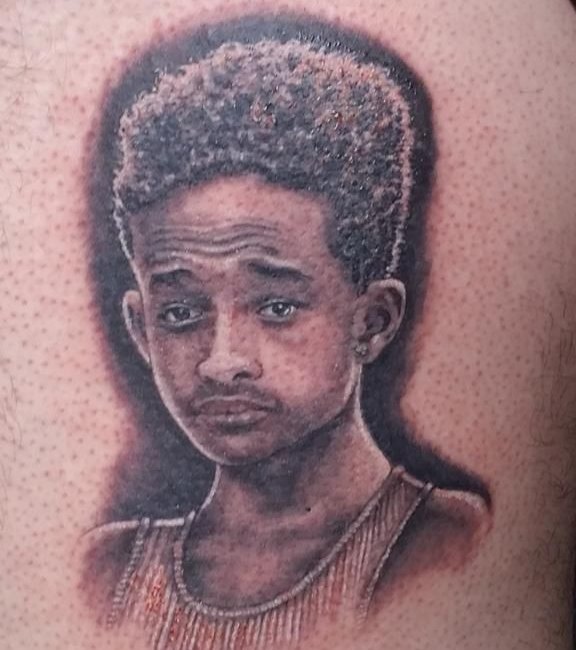 Moreover, he was an adult who was going to have a tattoo of a child on his thigh. This would raise a few eyebrows. Despite his reservations, Sal soldiered on and got the face tattoo on his thigh. Remarkably, he'd double down and get another tattoo of Jadon Smith on his other thigh six years after getting the first one.
Podcast.
Sal is an expert when it comes to podcasts. The first one we'll look at is the show titled 'What You Say.' This is a podcast he used to host with Brian Quinn back in the day. The show was so popular that it eventually took home the 2013 Stitcher Award. Two years on and What you say was recognized with a nomination at the 10th Annual Podcast Awards. Interestingly, the popularity of Sal and Q's podcast led to the start of a rivalry with the other two jokers. Murr and Joe decided to launch their own podcast in response, though it did not prove as successful.
Sal's next venture would come with the launch of 'Hey Babe', a podcast he hosts with Chris Distefano. The two share stories from their lives, cracking jokes in the process. Their recent show was titled 'Gay Babe', which is a nod to the upcoming pride month. So far, Sal and Chris have released 27 episodes in total.
The third podcast Sal has been a part of is the official Impractical Jokers Podcast show. Sal and the rest of the jokers are usually called on to talk about their tv show from time to time. Because of his other obligations, Sal is not a frequent guest on the show.
Height and Measurements.
Sal Vulcano stands at a modest 5 feet 9 inches tall (1.77 meters), making him the shortest joker around. In addition, Sal weighs approximately 65 kgs (135 pounds). His other measurements are 44-32-38 inches. Some other key distinguishing features include Sal's dark green eyes and the freckle along with his right eye.
Additionally, Sal has dark hair which he likes to style from time to time. Lastly, the other jokers also frequently ridicule Sal's flat feet.
Education.
Sal is a former student of Monsignor Farrell High School. Though his present physical attributes may not show it, Sal used to be fairly athletic back in the day. He played multiple sports like basketball, football, and even hockey. Monsignor is the same institution that the other jokers also attended.
After graduating from high school in 1994, Vulcano decided to pursue a degree in Finance at St. John's University. He'd graduate with his undergraduate degree in 1998. Despite his credentials in finance, Sal worked as a deliveryman at a pizza place. After this, he'd also bartend at the Full Cup.
Parents.
Sal is the son of Salvatore Sr. and Dianne Vulcano. In an interview, Sal revealed that his parents separated while he was still young. However, they'd still co-exist and work together to co-parent Sal and his younger siblings. Salvatore Sr. has popped up a few times on the show, usually to Sal's dismay.
Top Pranks Pulled on Sal.
Being the most punished joker on the show, it was not surprising to learn that Sal has experienced some of the most humiliating pranks on television.
Down in the dump– The jokers live to use each other's fears to craft very creative pranks. Sal prides himself in being clean. So what did the jokers do after he lost this challenge? They hid his new phone in a large pile of trash aboard on a floating trash barge. Sal is forced to sift through a used diaper, gallons of expired milk, tomato sauce, and even what he describes plainly as diarrhea. To make matters worse, the rest of the jokers signal the barge and it departs with Sal on board. They tell Sal that they'd only come back for him after he has found his phone. Sal is visibly frustrated, going as far as to shout that he'd never forgiven his friends. This punishment is memorable as it goes on even after Sal finds his phone as the joker refuses to answer his call.
Junk in the trunk– After losing yet again, Sal is forced into the trunk of a random car. The woman in the driver's seat is visibly distressed, which only makes everything worse. Sal doesn't know that she is of course an actress, who is in on the joke.
He can't apologize– Another personal trait that the jokers use on Sal is the fact that he is genuinely nice. This means that he frequently apologizes when he does something wrong. For this challenge, Sal has to go around the park competing for a series of rude tasks (stepping on a stranger's foot, blowing an air horn at a random woman, flipping off a middle-aged woman) without apologizing.
You're cut off– Sal is sent to packed wine and beer event to work as a bartender. He then has to cut random people off from drinking any more alcohol, thus ruining their night.
The Dream Crusher- In this prank, Sal has to judge a kid's talent show. However, the other jokers ask him to take on the personality of Simon Cowell, one of the meanest and toughest judges in television. The audience is not exactly quiet about its displeasure.
The jokers changed his name– In yet another creative punishment dished out to Sal, the three other jokers made him change his name to 'Prince Herb.' This is a name that Sal will have to use for the rest of the latest season. Moreover, Sal would also have to change his name on social media platforms like Twitter. Lastly, he'd even have to go to media events as Prince Herb.
Sweat the small things– In another ploy against Sal's germ phobia, the joker's force Sal to give a presentation on stress management. He has to talk about how not to sweat the small things, even as he goes through slides of the other jokers defiling his house.
Instagram and Social Media Activities.
Sal enjoys a large following on platforms like Instagram. Presently, he has 1.5 million followers on this page alone. A look at this page reveals that Vulcano has launched a new podcast 'tastebudpod.'
Unsurprisingly, most of his posts are funny memes. Moreover, Sal also uses his Instagram page to advertise his 'Hey babe' podcast. Back in May, Sal even used his page to send his mom a happy mother's day message. Sal's popularity also extends to Twitter, where, he boasts 1.1 million followers.
Like his other platforms, Sal's Twitter account is almost entirely dedicated to promoting his television shows and podcast. We also found a link to his personal website, which, only patrons have access to.
Incidents on the show.
It comes as no surprise that Sal has been assaulted a few times because of his antics on the show. One of the most memorable incidents came after a young mother slapped him after he had called her baby ugly. Things got even worse after he was almost choked out by a disgruntled war veteran.
Sal was once a vegan.
At one point in his life, Sal Vulcano stuck to a vegan diet. This means that he did not eat any meat, dairy products, or any other products derived from animals. His diet at the time mostly consisted of grains, fruits,
and even lentils. Sal would maintain this diet for about 6-years before switching things up once more.