Andy Bassich is a famous TV show personality. People mostly recognize him as the main character of Life Below Zero on the National Geographic Channel. The show host Andy has also played a part in similar other shows with famous personalities like Sue Aikens, Jessie Holmes, Chip, and Agnes Hailstone.
In addition, the Washington native lives in Alaska without any proper facilities. There, he controls sled dogs and moves along with them in different wild places within the territory.
Lately, fans are raising their curiosity regarding his love life with Denise Becker. Let's find out who is Andy's new girlfriend, how the couple met, and their love life in Alaska.
Andy Bassich on Life Below Zero
In 1980, Andy followed his passion and went to Alaska. He then commenced himself to survive in the wilderness by rearing dogs and hunting animals.
The TV personality then developed his interest as a musher. The 63 years old star also started spending his days in Alaska by doing many other menial jobs.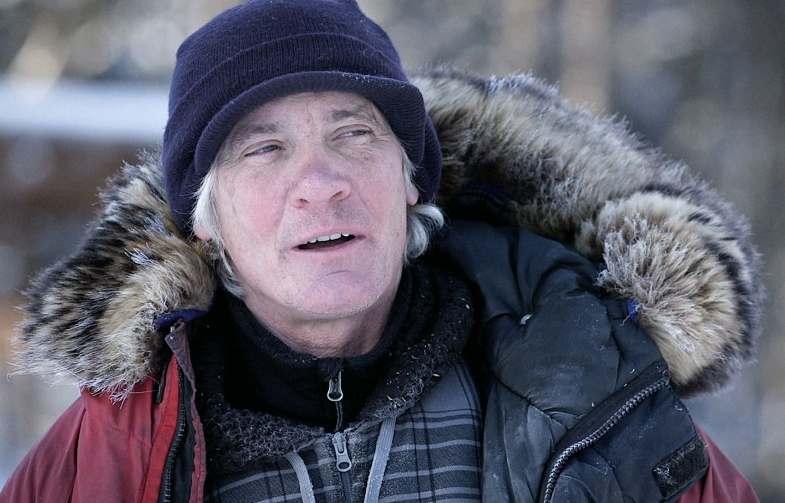 As the star enhanced his skill as a musher, he was approached by the National Geographic TV channel to host the reality show Life Below Zero. Since 2013, after his part in the show, Andy has gained huge names and fame worldwide. As of now, the show has reached season 18, and it is still the fan's favorite.
Is Andy Still with Denise Becker?
Andy Bassich and Denise Becker are doing well as of now. The power couple seems to be enjoying their best life in Alaska. With so much natural lifestyle and wilderness, the couple is creating memories together. Probably because of Denise's lesser appearance on the show, people are wondering if Andy has left her.
But it's not like that; the Tv actor had to leave the show for more than six months due to his hip injury. And the TV star was taking a break for his recovery.
In addition, the duo is also engaged in their other work. Besides taking part in the show, Andy also runs a dog mushing school. Denise seems to help him in his daily operations.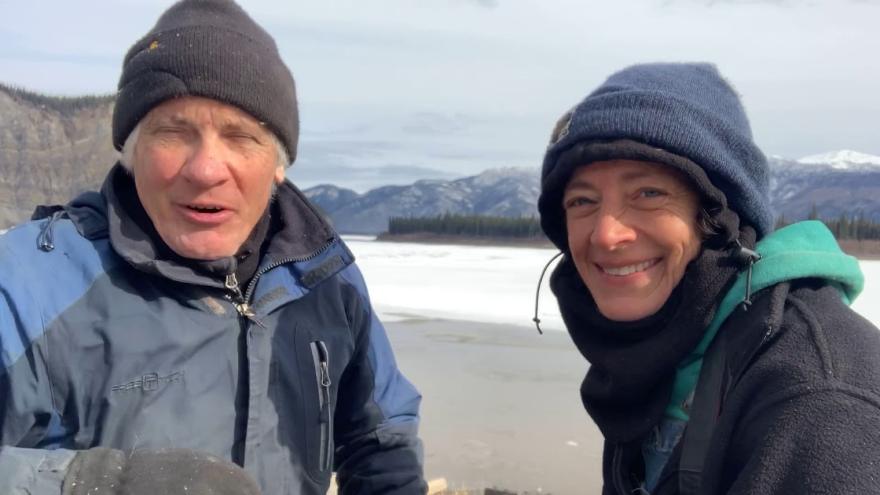 Likewise, we can conclude that the couple is still together without any doubt. Denise also posted a picture supporting that the couple is still together.
On Feb 23, 2021, the female posted her picture in Alaska with dogs. In addition, Denise also convinced the celeb to go back to Alaska after his recovery.
The couple seems to have a solid mutual understanding and has inspired many viewers with their love life. We can also guess that they can survive any challenging situation they might face in the coming days.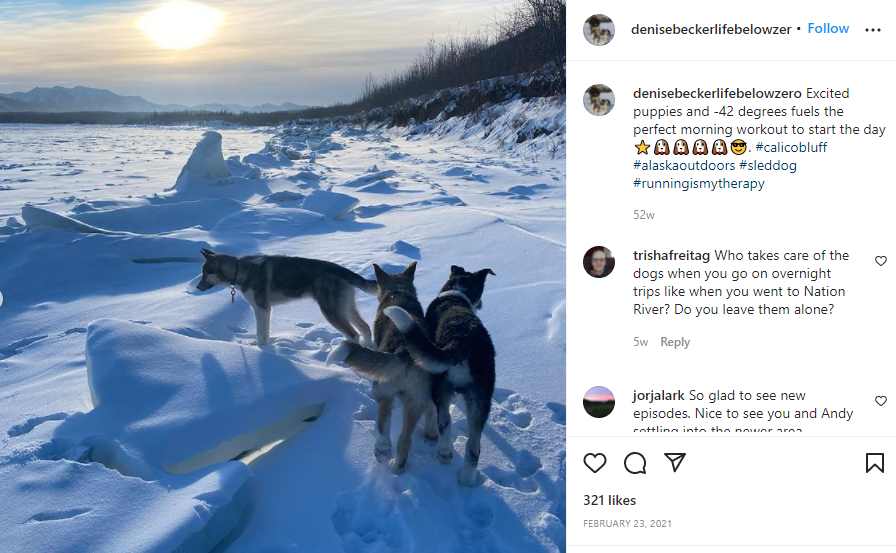 Is life Denise Becker Andy's Wife or just a Girlfriend?
Andy Bassich married Kate Bassich. The couple used to be on the show together. They lived an adventurous life until the TV star announced their separation in 2015. Moreover, their divorce was finalized in 2016. Kate also stated that the star was mentally and physically abusive to her, which she couldn't bear any more.
Later on, the star had injured his hip badly. He then got back to Florida for a good treatment. Alaska wasn't a good choice for a qualitative health facility.
As he was having his hip injury treatment, he found his new love, Denise Becker. Denise further explained that the couple met on a canoe trip to Florida during Andy's recovery period.
The couple got a good time getting to know each other there. Coincidentally, Denise was a clinic nurse where Andy had to take the hip therapy.
Thanks to their wonderful love life, Fans are desperate to know if the couple has married yet. As per the information, Andy and Denise haven't talked anything regarding their engagement.
However, with this bond, they might soon announce their marriage. We will quickly update the information after we find the further announcement. Until then, stay tuned with us.
Andy Bassich Wikipedia
| | |
| --- | --- |
| Full Name | Andy Bassich |
| Birthplace | Washington DC, United States |
| Profession | TV personality |
| Date of Birth | 25th January 1959 |
| Age | 63 years old |
| Net Worth | $500k approx. |
| Relationship status | In Relationship with Denise Becker |
| Instagram Followers | NA |
| Education | John F. Kennedy High School |
| Height | 1.81m Tall |
| Zodiac sign | Aquarius |