Jack Hoffman is a famous American TV Personality who mined gold for over 25 years in Alaska. He was born on September 15, 1947, in Sandy, Oregon.
At the age of 18, he got into the United States military during the Vietnam war. He was a real estate broker in his early career who got bored by his occupation.
Determined to do something different and adventurous in life, Jack was motivated by his gold mining friends. His first attempt at gold mining was in 1980, but he failed to make progress and lost everything he had.
Jack decided to try gold mining again in 2010 with his son, Todd Hoffman. Their quest for gold mining has been aired on the discovery channel in the show 'Gold Rush.' Is Jack still alive or just a rumor? Find out.
Jack Hoffman Death: Rumor vs. Fact
Despite living his dream job, Jack had been suffering from chronic back pain for more than 20 years and had to rely on narcotics that left him foggy-headed.
With years of suffering and no alternative way other than narcotics to ease his pain, Jack thought there was no way to live pain-free and adventurous life enjoying his hobbies. This had filled him with agony and frustration.
But after undergoing the spinal cord stimulation implant, he was relieved from his pain, making him optimistic about his long and healthier life.
There are some rumors of his death, but he is not the guy who would give up that easily. Jack has always been filled with the spirit of 'No Guts No Glory.
Why did he leave Gold Rush?
Jack departed from the show Gold rush along with his son in season 8. According to Hoffmans, the reason was Todd pursuing his music career. But, nobody knows the exact cause.
Hoffman himself has not clarified the actual reasons stating just
'Strange things have happened. I want to hit it out of the park'.
His recent social media post states that he is working on getting on another gold mining show. Jack's family recently sold their airport in Oregon with the motto of going on a gold quest again.
Even at 73 years of age, he has not lost his work ethic and has a fiery desire for a gold search. A true miner indeed!
Wife and Kids
Jack is married to Georgia Hoffman and has two children, Todd Hoffman, and Tamra Hoffman. Todd Hoffman is the leader of the Hoffman mining group. Jack has a grandson, Hunter Hoffman, who has been a part of the Hoffman mining crew in the past.
Net worth
As of 2021, Jack's net worth is about 5 million USD which he earned as a miner, while some estimate it just around 1.5 million USD. His salary was estimated to be 10 thousand USD per episode in Gold Rush.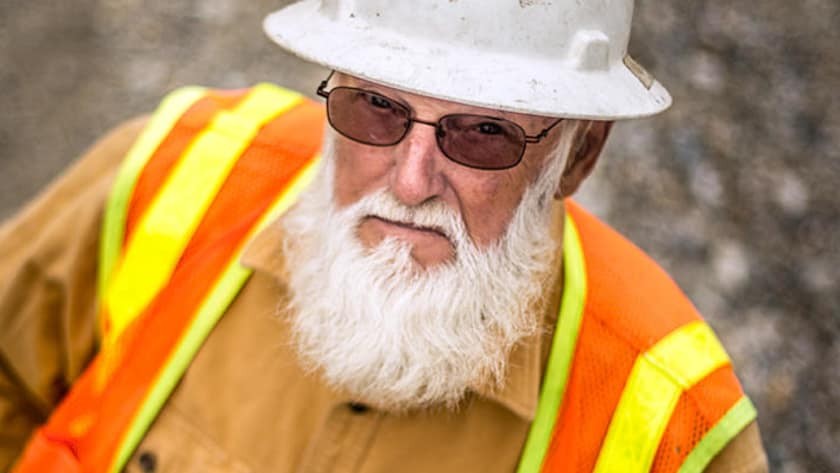 He is a self-made man driven by the pursuit of mining gold. He prefers gut instinct rather than going according to plans and strategies, which led him to many ups and downs in his career before stability.
At Hoffman's mine, there are almost 400 excavators which Jack runs. He has helped his son and crew to pull out over 6000 ounces of gold worth over 20 million USD.
Jack is fond of riding motorbikes and flying airplanes. The millionaire owns several bikes and previously owned an airport.