Tyler Mahoney is a TV personality currently featuring on the popular Discovery show 'Gold Rush.' She is not new to the industry, having already worked in a similar series, 'Aussie Gold Hunters.'
Tyler is currently working with Parker Schnabel's crew in the long-abandoned mines of the Outback. She is a fourth-generation prospector from Western Australia, and her family has been in the business for over a century. From an early age, she has worked for the family's gold shop and mining sites.
Tyler from Gold Rush is fluent with big machines and can pinpoint the location of gold nuggets solely based on the geology and geography of a place.
She is experienced in working in the scorching heat and resistant to flies which might be a nuisance to many women. Furthermore, Tyler is fit and good-looking and has been turning heads for a while now. Her skill set is amazing, and so are her bikini photographs.
Let's disclose the marital status, net worth, and age of Tyler from the Gold Rush.
Is Gold Rush Tyler Mahoney Married to a Husband?
Tyler is not married yet. But there are rumors of her dating a guy named Jack Lathey. Even though the 24-year-old showcases her social media profile as single, her posts and captions state otherwise.
While it's normal for an attractive young lady to be in a relationship, fans of the Gold Rush are intrigued. So who is Jack Lathey? And why is the internet so desperate to confirm his relationship with Tyler?
Tyler's rumored boyfriend, Jack, is a handsome guy in his mid-twenties. A year ago, Jack was featured in many of Tyler's social media posts. This was when Tyler just debuted on 'Gold Rush.'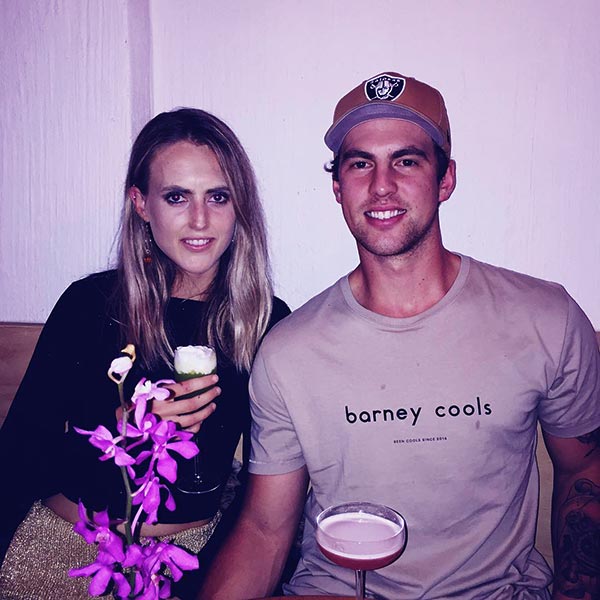 Many fans were excited to see a cute face on the show finally. They were hoping to witness a romantic saga in the dreary lands of Australia.
But upon some research, we found out that Jack Lathey could be the villain who has already abducted our new heroine. And even though fans don't want to hear it, there is a high chance that Tyler is taken.
Jack has a good physique, a sweet smile, and an adorable dog. Tyler captioned the pictures on her Instagram, calling her possible partner 'Babes' among other romantic gestures. But nothing can be verified until we hear about it from the lady herself.
Is Tyler Dating with Parker Schnabel?
Currently, Tyler is featured as one of the local stars of Australia in 'Gold Rush' and is helping the show's star Parker Schnabel in exploring the vast terrain.
Parker is interested in her ability to navigate the vast gold mines and thinks she could be a potential asset for his crew. Tyler speaks very highly of Parker and the team and has posted several pictures on her Instagram handle.
Based on their similar age and Parker's previous Australian girlfriend, fans have speculated the two stars to be in a relationship.
However, none of the stars have confirmed the matter. There are also pictures of another guy in Tyler's social handles who she refers to as 'babe.' For all we know, there is no choice but to wait for another season and see how things go between the TV personalities.
Net Worth
Tyler has a net worth of $400,000. Aside from her career as a gold miner and a prospector, she is also an entrepreneur.
Her brand 'Mae by Tyler' makes bathing suits and jewelry and has been doing well in Australia. She has featured in multiple reality shows and is a model for her brand.
Tyler is also the founder and managing director of 'The Prospectors Club,' which has further enhanced her knowledge and experience.
Age, Wiki
Tyler was born on March 3, 1997, in Kalgoorlie, Western Australia. As of 2021, she is 24 years old.
With a mission to educate and inspire others in mining gold, she started her prospecting club, which has strong membership from all across Australia. Tyler can pinpoint the country's large goldfields and study the ground. She is one of those few women who love being called a gold digger.